The sacred
Until May 9th you can see the féminité and cris at Joyce Yahouda Gallery in Montreal.
As I told you in my previous email, the confrontation of two ideas/series/concept (the féminité(s) and the Cris), initiated by someone else than me, generated new stories, new thoughts : new routes.
What one creates has his own life, it detaches it-self until, in turn, it creates. I was aware of this phenomena relating to children, I now understand it for my art. Before, I was telling stories, combining artwork gathered in ideas/series/concepts. Artworks carry their own energy, they invite the viewer on his intimate path. They reawaken the sacred.
Stories have started to be told outside of me, associating randomly my ideas. I became a witness.
I will investigate this philosophic dimension of art during the night of philosophy at the French Institute in Tel Aviv, May 28th. The sound-piece "A ma mère" will be on display all night long, in the Institute multimedia library.
I will have the opportunity to tell you more about it, since I will be in Art residency in Israel prior to it and I take you with me. The vertigo dance company welcomes us from May 17th until the 28th in their eco-village fro a project we will invent together then.
Today I share with you some of the work of two visual artist that are, in my opinion, expressing what visual philosophy is. What do you think?
Isabelle Roy works at Saint-Anne psychiatric hospital in Paris, where her studio is. The first time I saw her work was atMaison Rouge, my second exposure to it at Musée Singer Polignac at Saint-Anne hospital in Paris, confirmed my impression and emotion. She creates chambres-monde in which she takes the viewer in an initiatic journey.
I discovered Mounir Fatmi,through his video"The beautiful Language", a mix of François Truffaut "l'enfant sauvage" movie extract, and images of impenetrable foreign languages. Who is the stranger, who is the primitive : where is the exile ? The exile he questions in his work, the geographical ones, the inner ones,...light up mine.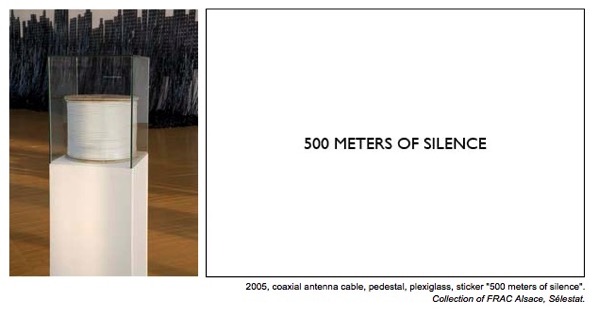 Published the 06/05/2015
Linked categories