Vertigo – 1- Along the way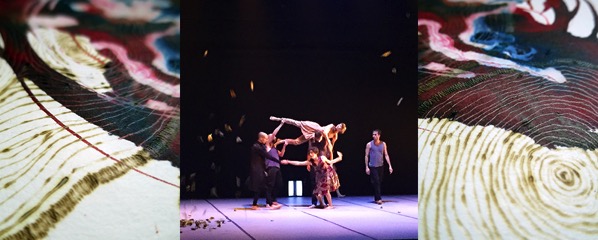 For the next 10 days, I invite you to join me in a new unknown.
The place : The eco-Village were the Vertigo danse company created his nest. Between Tel Aviv and Jerusalem, in the middle of fields and vinyards , at a stone throw from the David and Goliath's battle scene and from the source where Saint Jean got baptized.
The context : Few years ago I met with Adi co-creator, with Noa his wife, of the danse company, and later with Noa's sisters and Adi's brothers in law, who together created the village. We had the feeling that something that no one could name was to arise from our encounter.
The pretext : Create and build the installation to go with the sound-piece "A ma mère", that will be on display at the Institut Francais's Multimedia Library for night of philosophy in Tel Aviv, on May 28th 2015. But also to observe what brings me into the Vertigo's troupe and let emerge a project that could be implemented later.
These two projects, the art residency and the display at the Institut Français, will take us, you and I, in new spaces. If, as in all my new adventure, I am anxious, I am looking forward to the discoveries.
Published the 18/05/2015
Linked categories