Kunsttage Basel with Simon Studer Gallery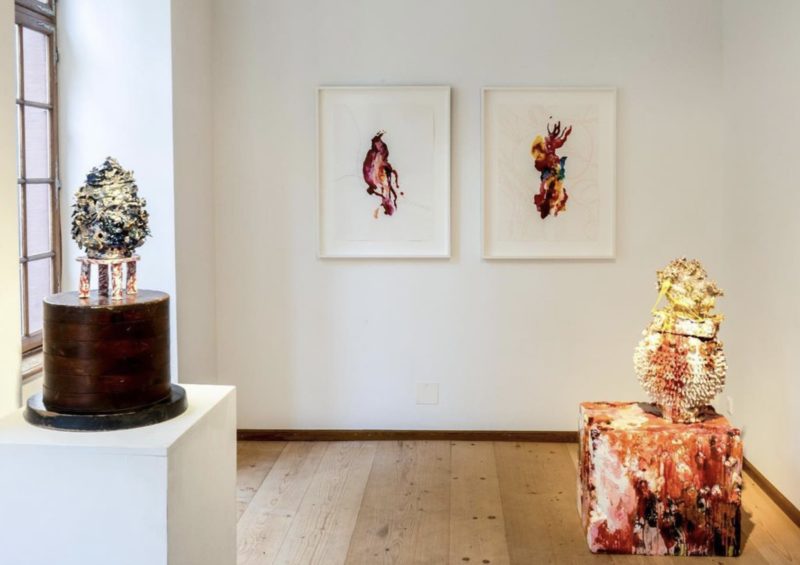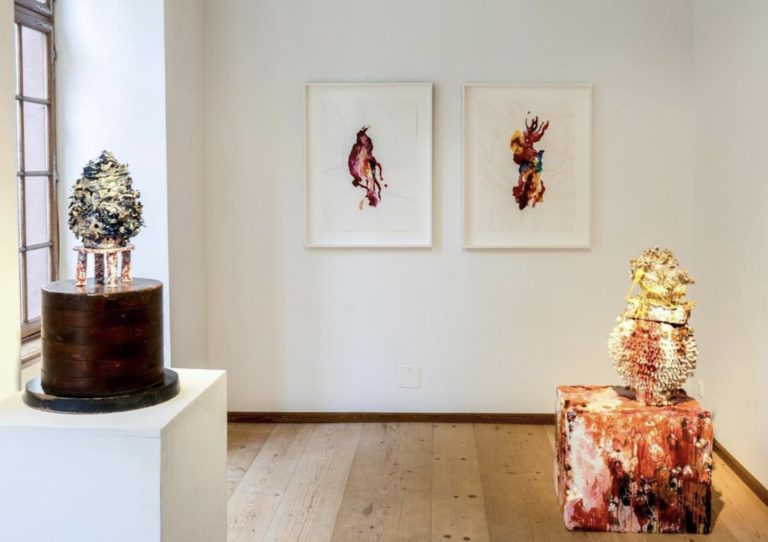 Encre céramique 10 – Fil de pensée Deutéronome 22 6 ET 7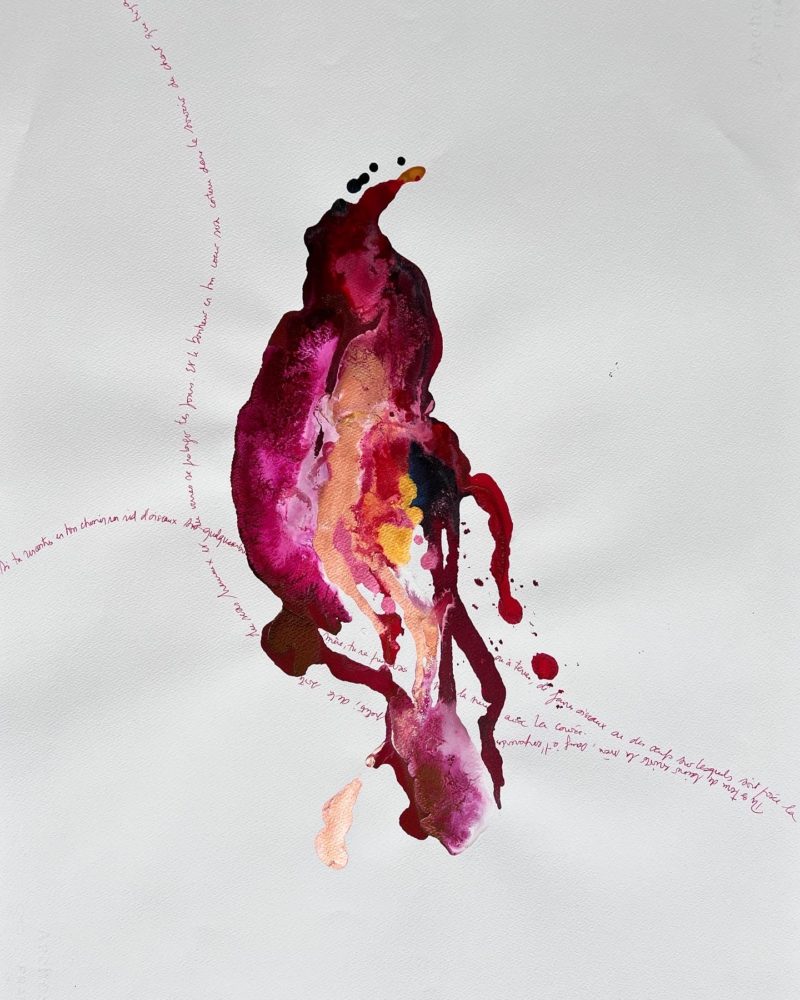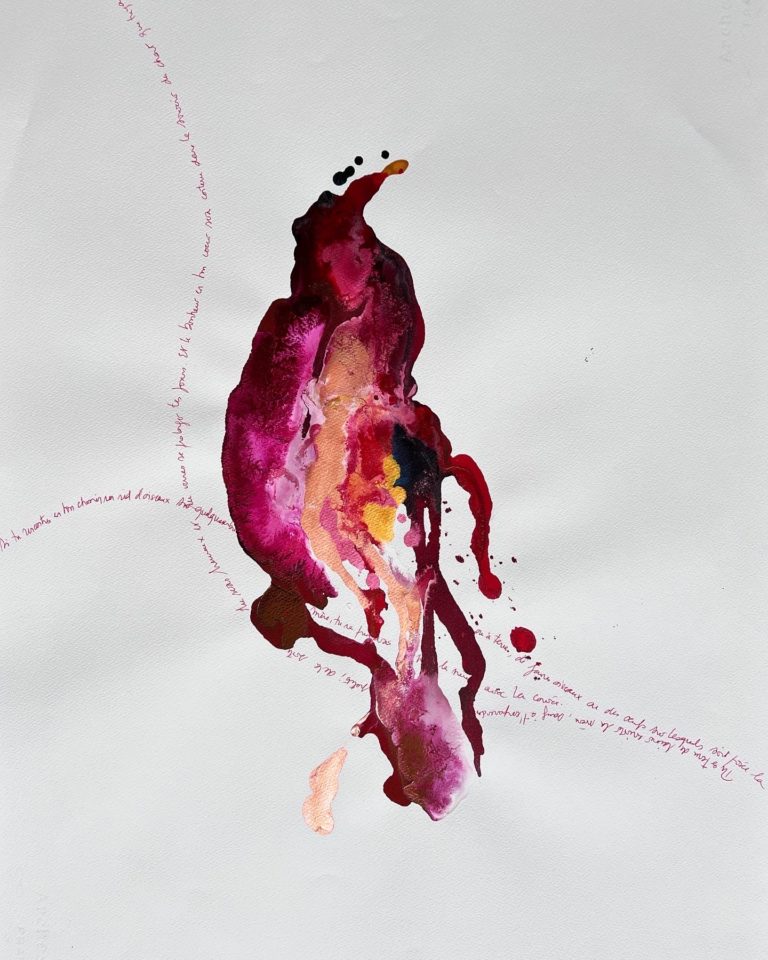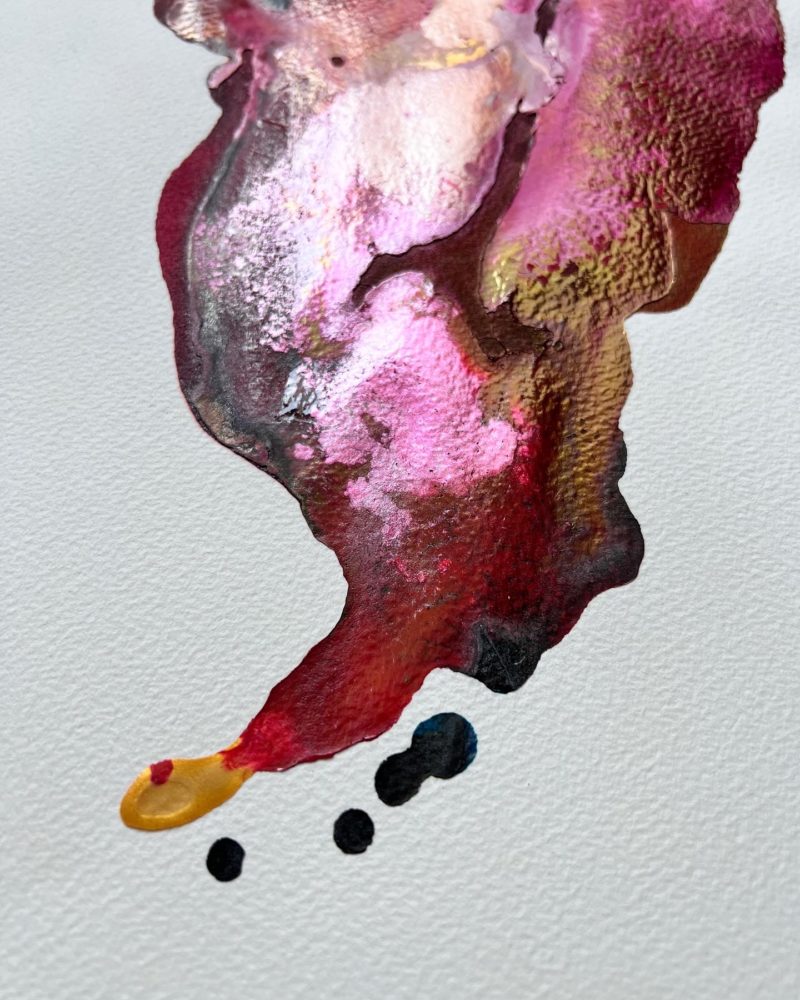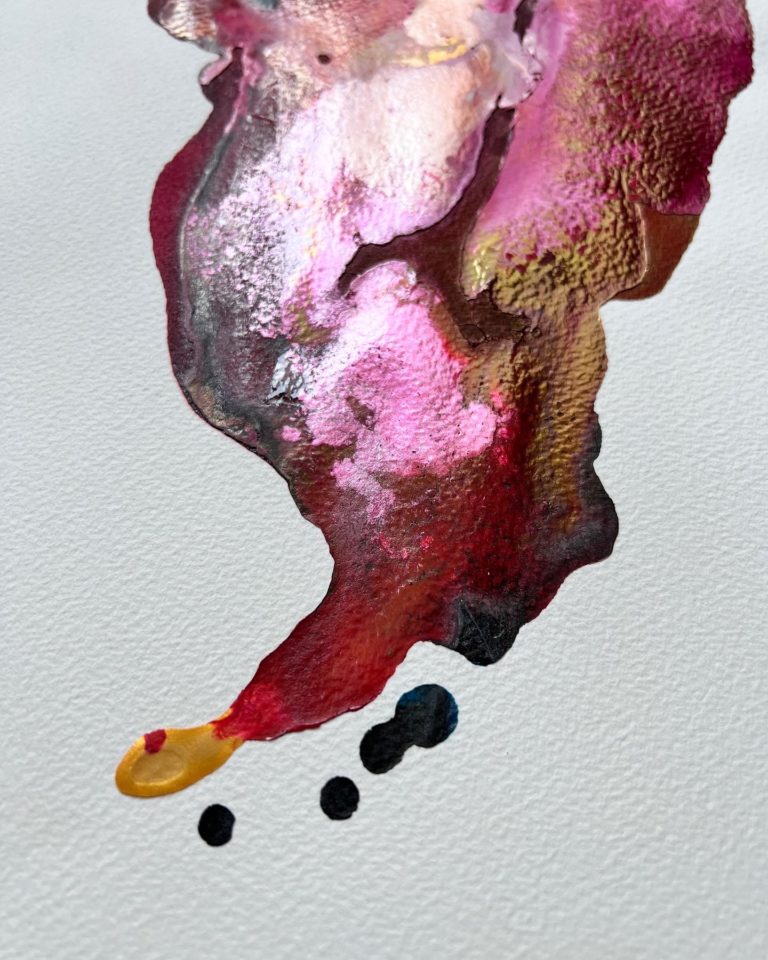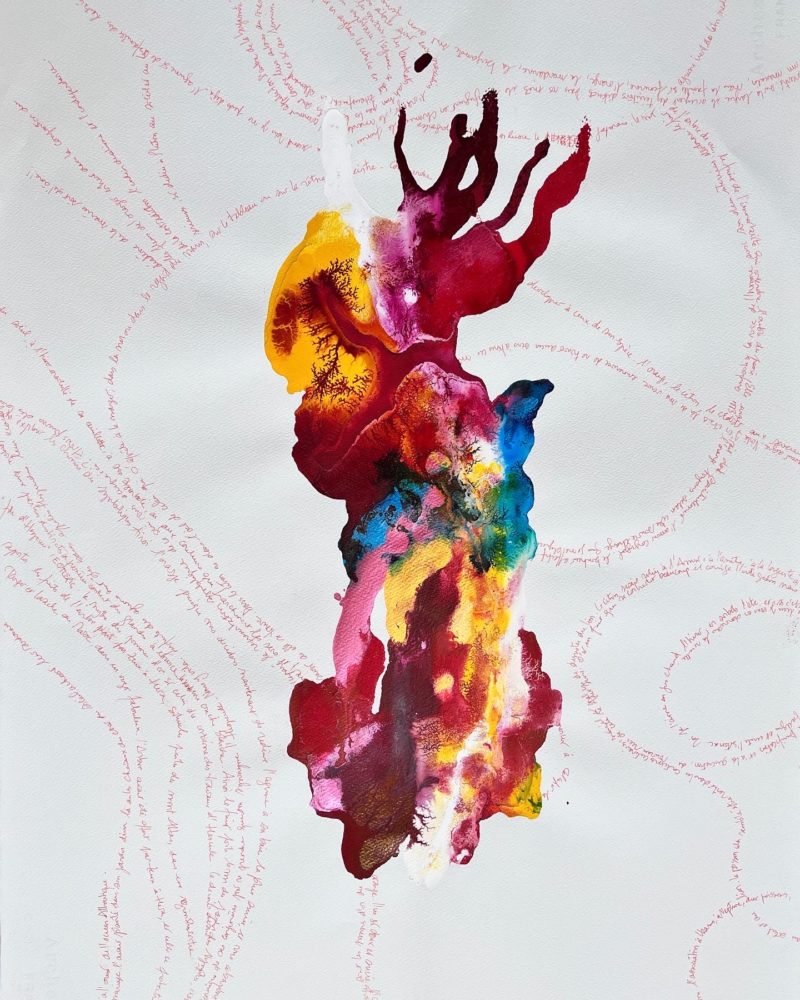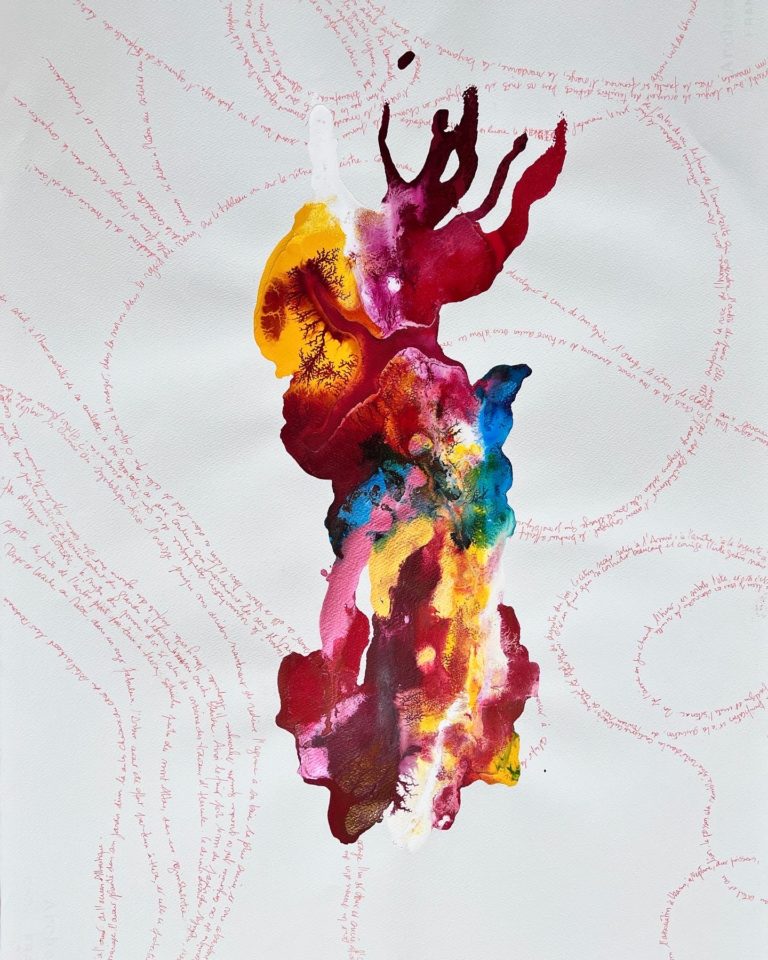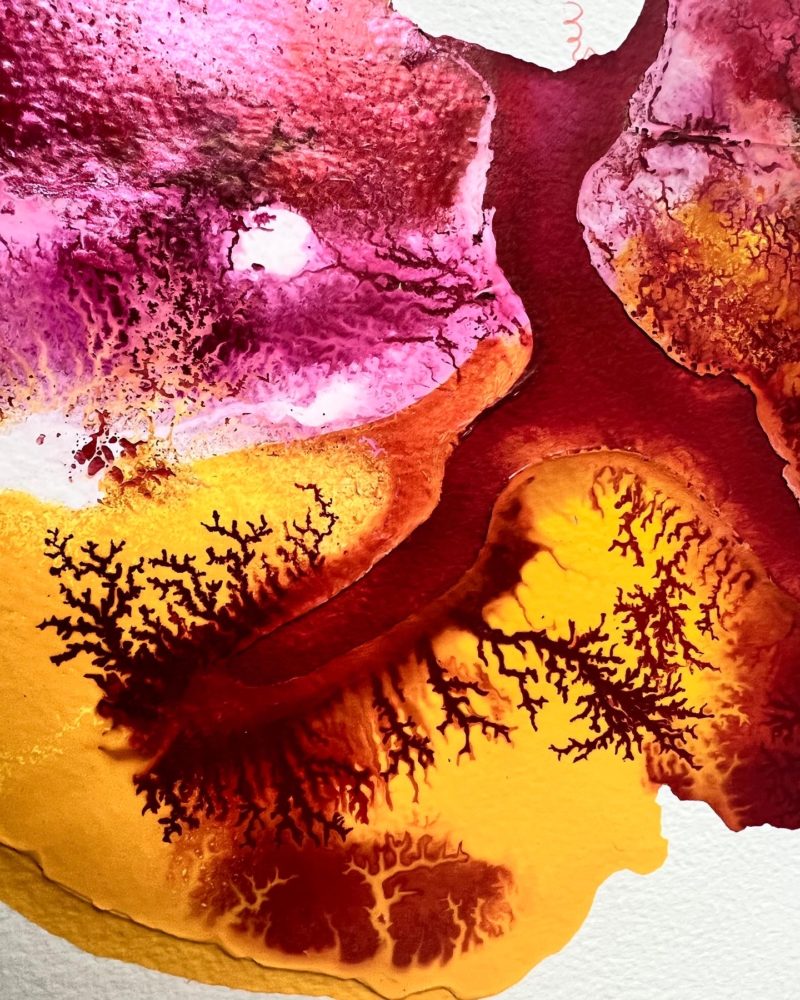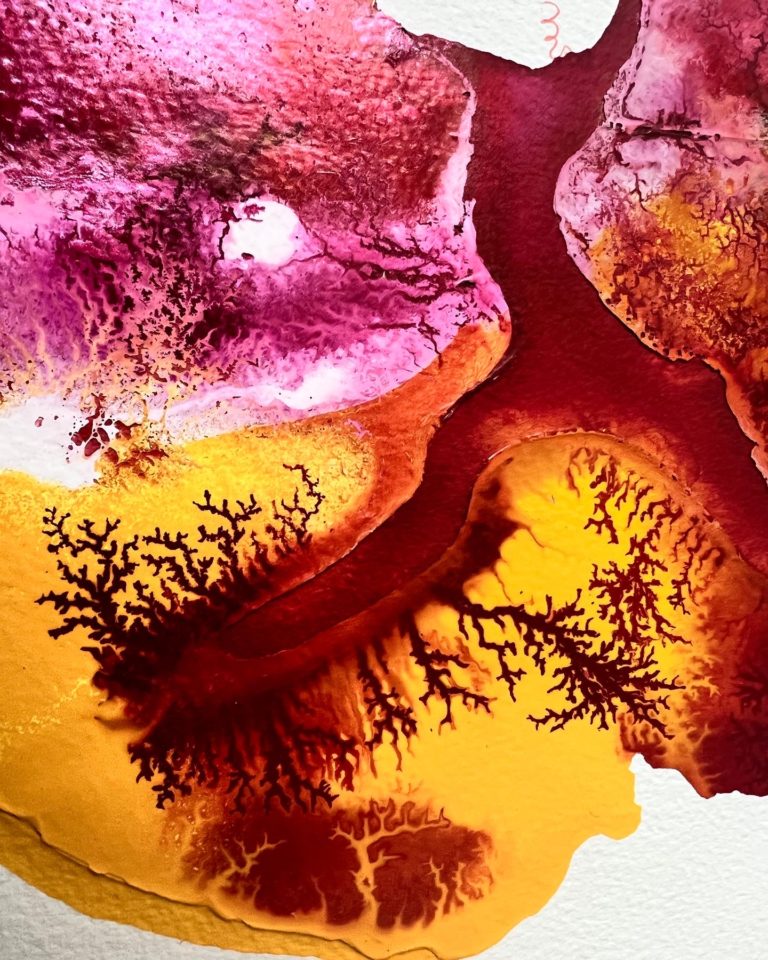 Come and see two ceramic inks drawings on the stand of Simon Studer and Berney Fine Arts for the Kunsttage Basel from September 1st to 4th 2022.
N'oublie pas l'hiver – Carte Blanche
Nuit de la Philosophie - Institut Français de Timisoara Roumanie
20 mai 2022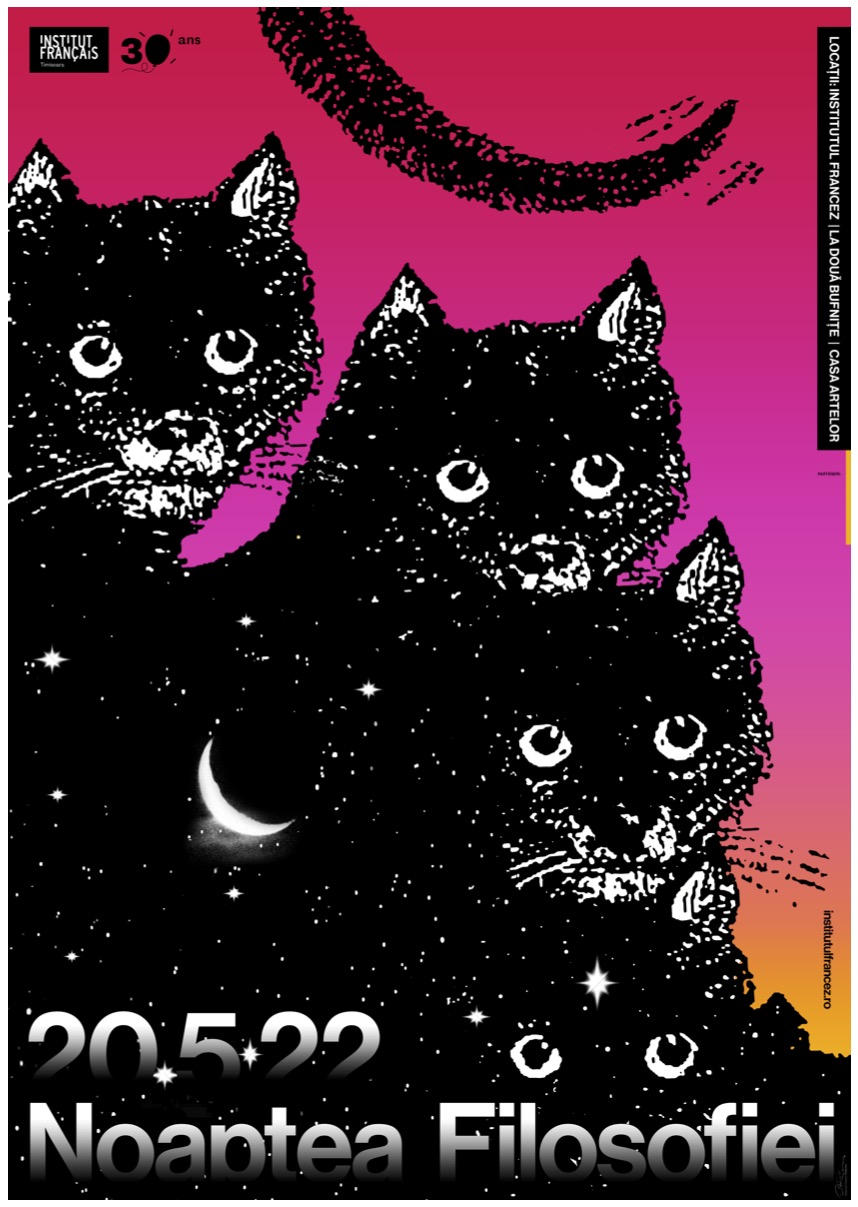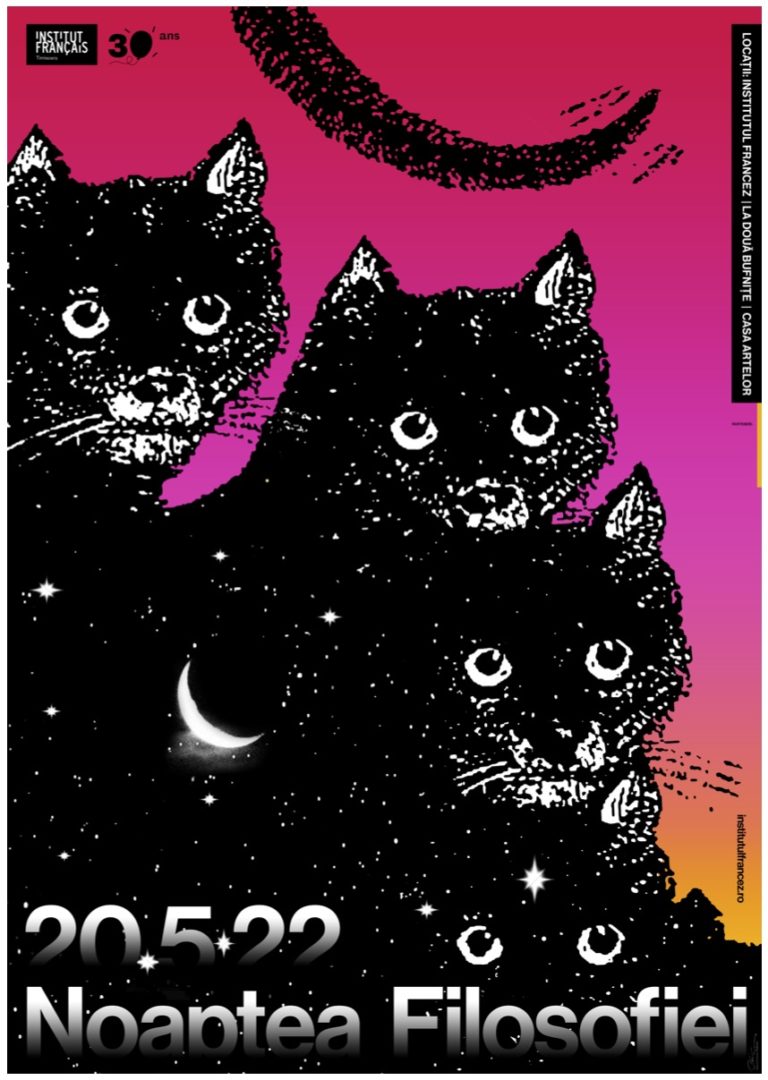 Carte blanche for the night of philosophy, at the French Institute in  Timisoara, Romania
Friday May 20th from  18:30 to midnight
Adresse :
Métamorphoses de l'espace
Métamorphoses de l'espace du paysage à la matière
April 12 2022 from 6:00 PM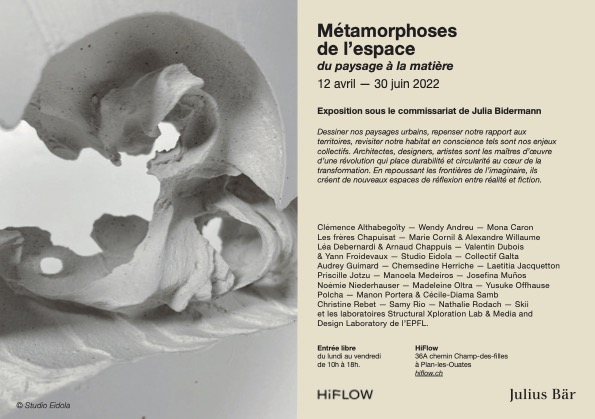 Designing our urban landscapes, rethinking our relationship to territories, revisiting our habitat in conscience, these are our collective challenges. Architects, designers, artists are the architects of a revolution that places sustainability and circularity at the heart of the transformation. By pushing the boundaries of the imagination, they create new spaces for reflection between reality and fiction.
Clémence Althabegoïty — Wendy Andreu — Mona Caron — Les frères Chapuisat — Marie Cornil & Alexandre Willaume — Léa Debernardi & Arnaud Chappuis — Valentin Dubois — & Yann Froidevaux — Studio Eidola — Collectif Galta
Audrey Guimard — Chemsedine Herriche — Laetitia Jacquetton Priscille Jotzu — Manoela Medeiros — Josefina Muños — Noémie Niederhauser — Madeleine Oltra — Yusuke Offhause Polcha — Manon Portera & Cécile-Diama Samb — Christine Rebet — Samy Rio — Nathalie Rodach — Skii et les laboratoires Structural Xploration Lab & Media and Design Laboratory de l'EPFL
Adresse :
High Flow
,
36A Chemin Champs des Filles
,
Plans lkes Ouates
,
Switzerland
ArtGeneva 2022 : Géographie de la mémoire solo show
Art Geneva
3 au 6 mars 2022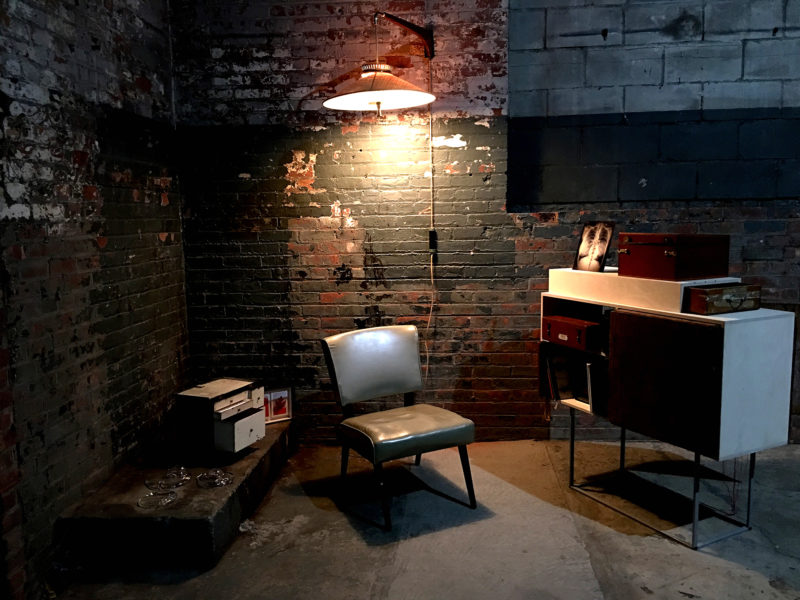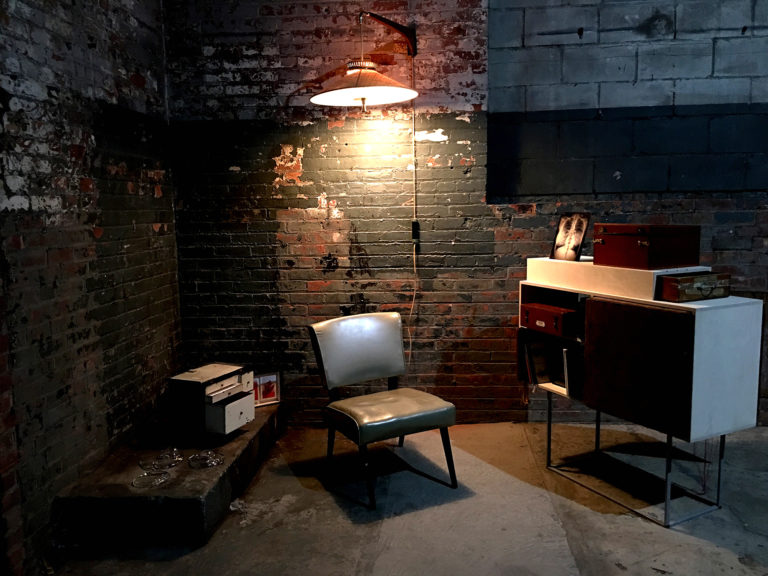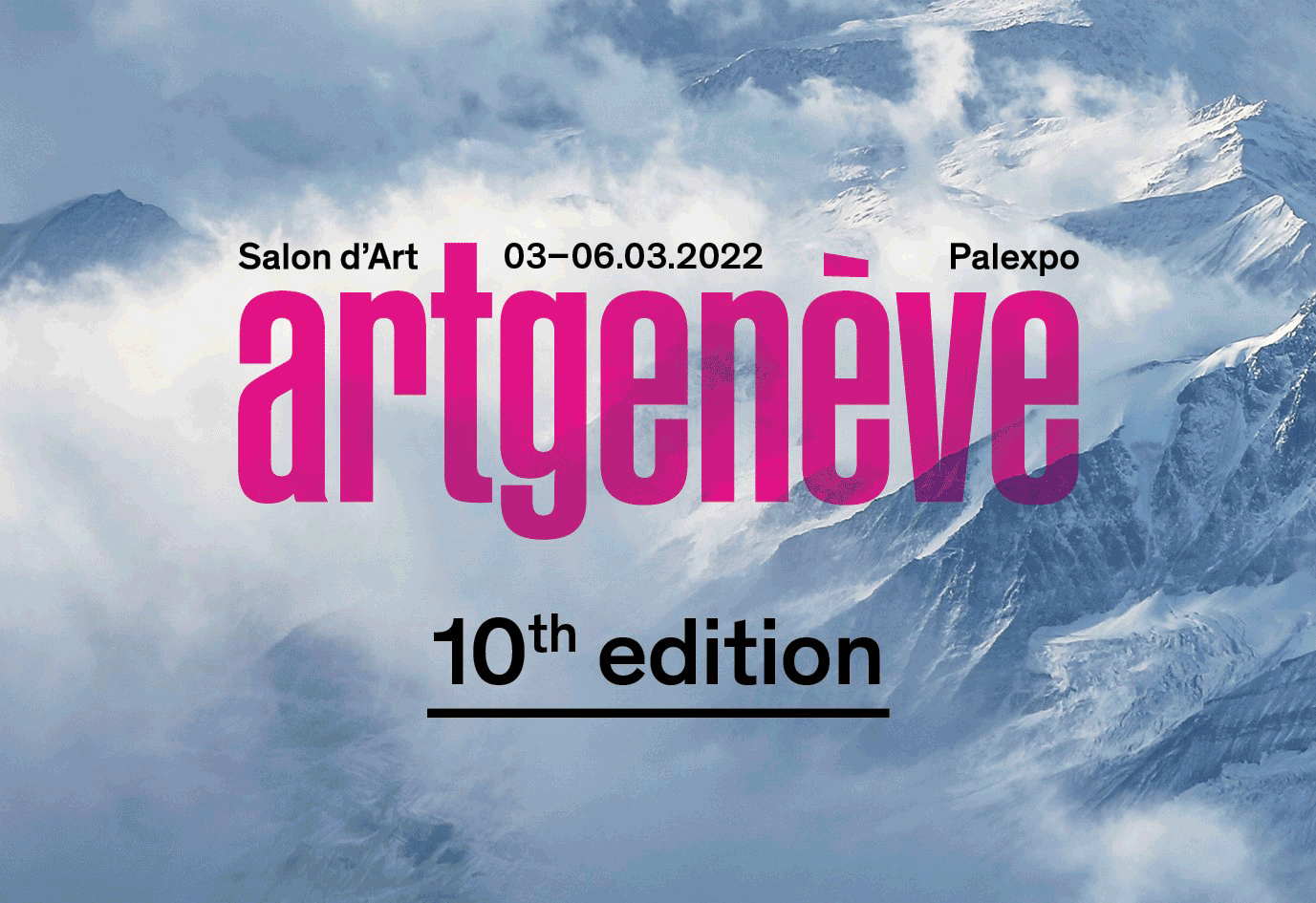 Invited by the SALON, Friends of artgeneva, for the 10th anniversary of the Geneva's fair, to design a Performance Installation about memory, I will present from March 3 to 6, 2022 Geography of memory.
Looking forward to see you there
opening hours 2022
Thursday March 3: 12 – 7 p.m.
Friday March 4: 12 – 8 p.m.
Saturday March 5: 12 – 8 p.m.
Sunday March 6: 12 – 7 p.m.
Adresse :
Embrace @CorteDellArte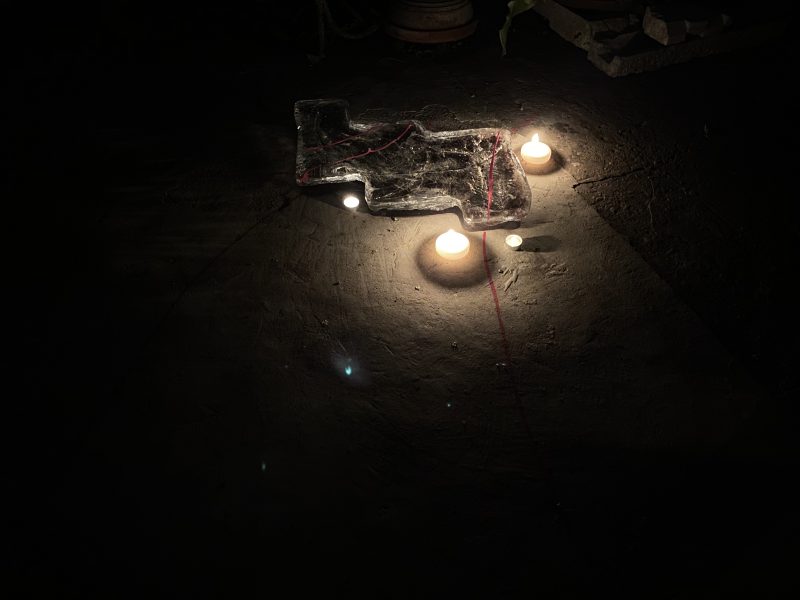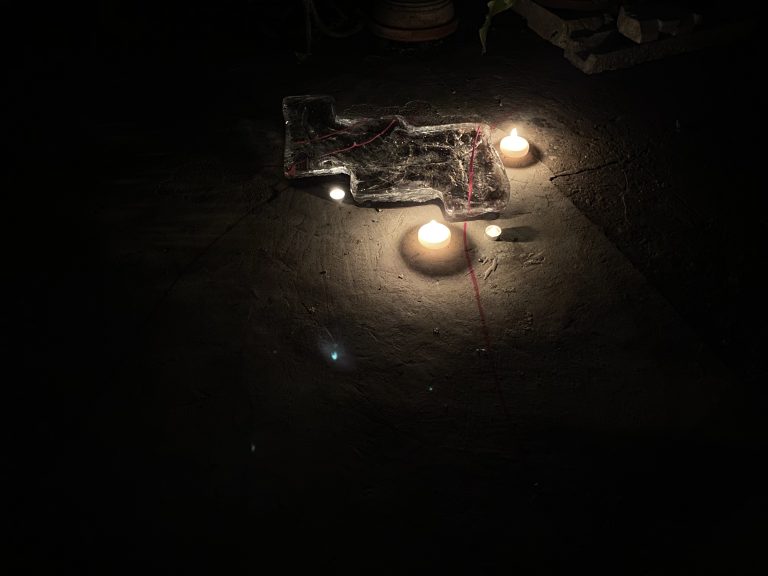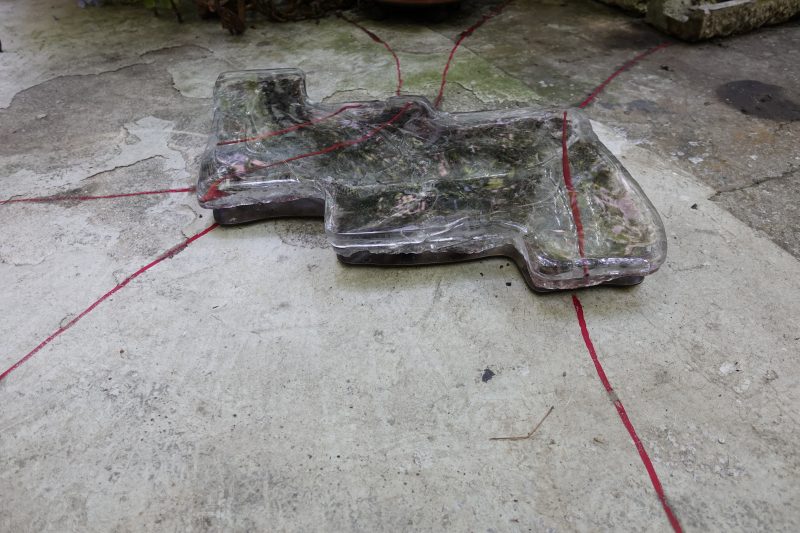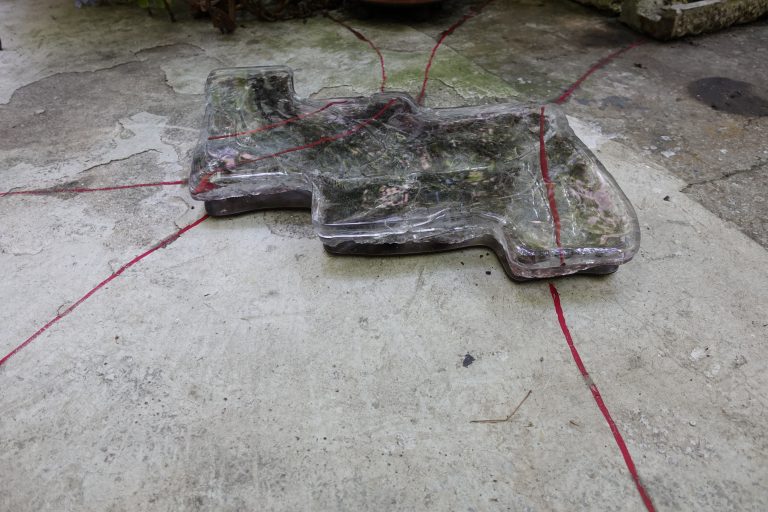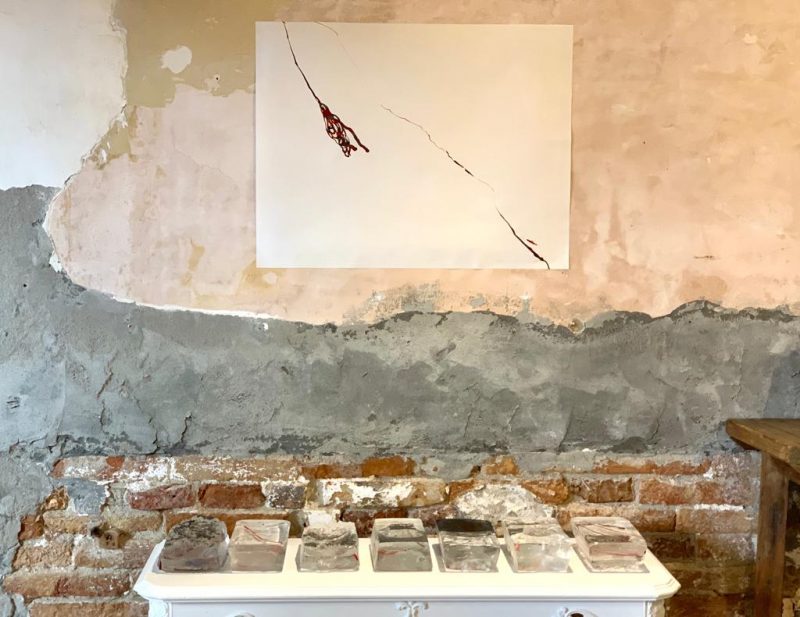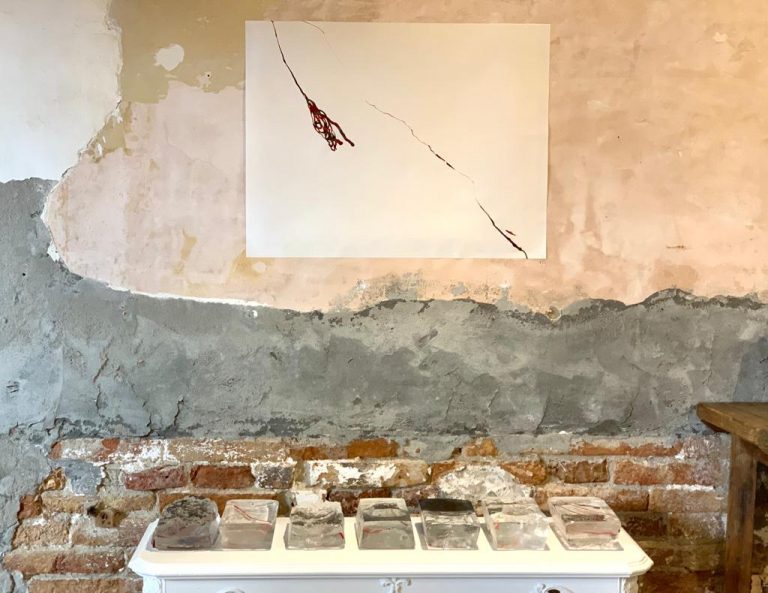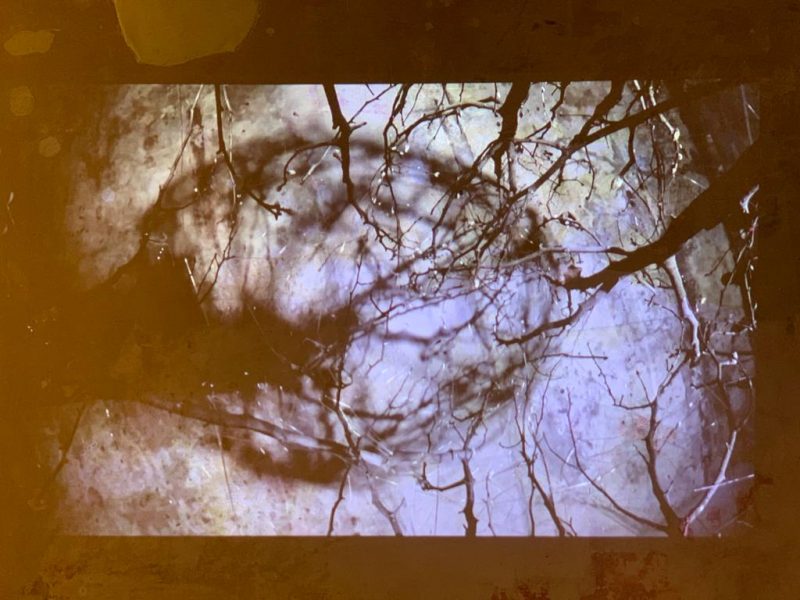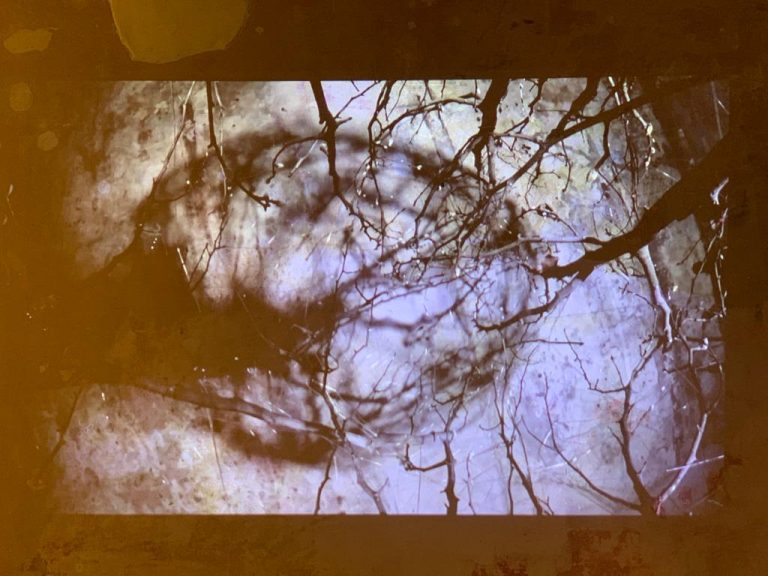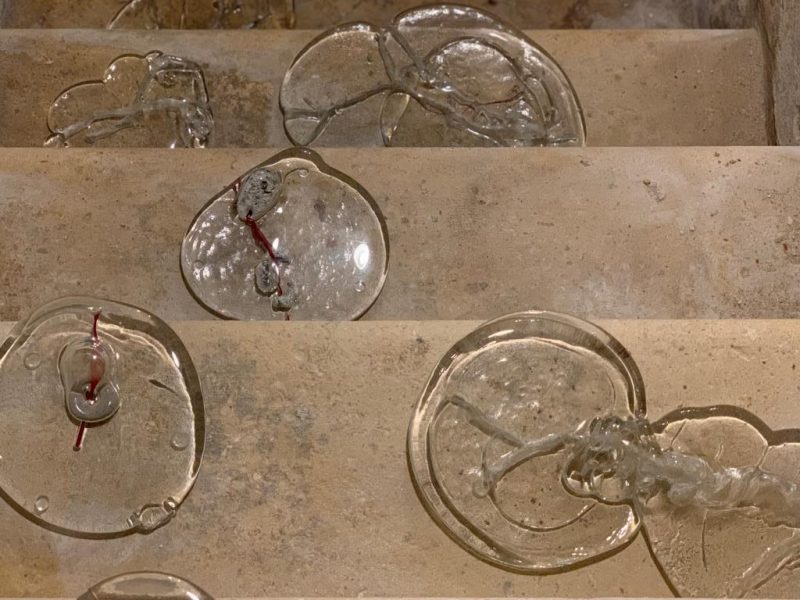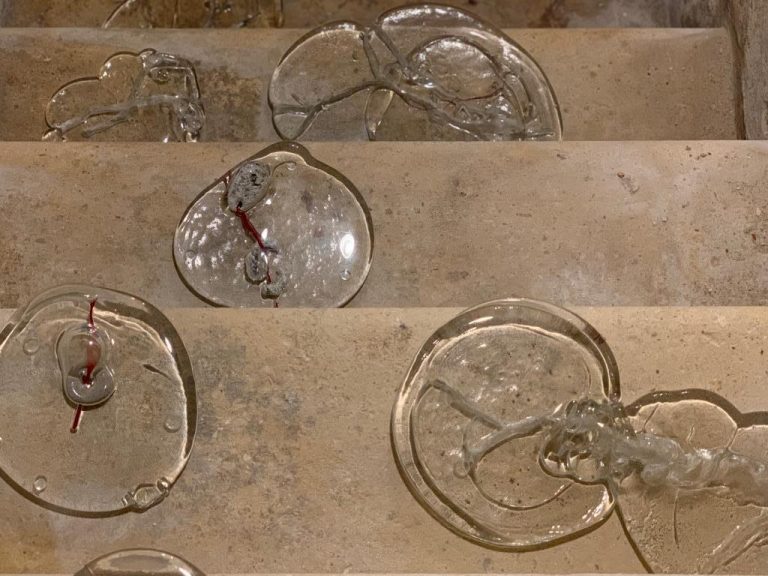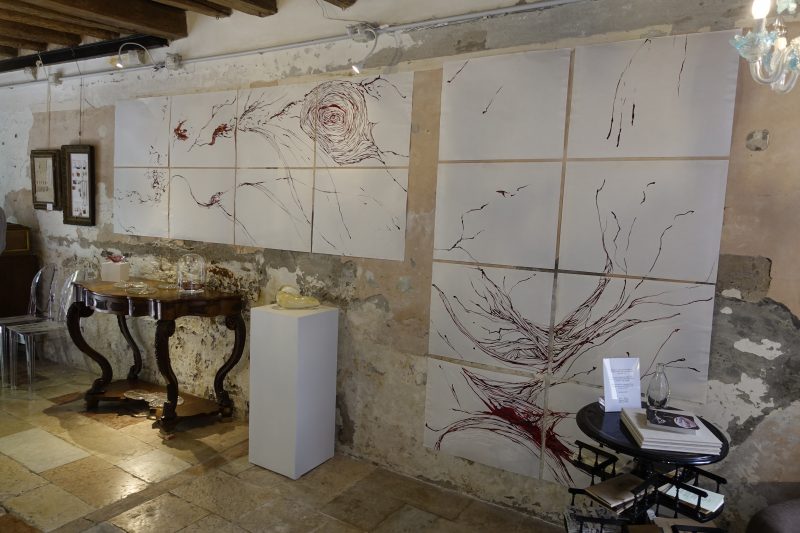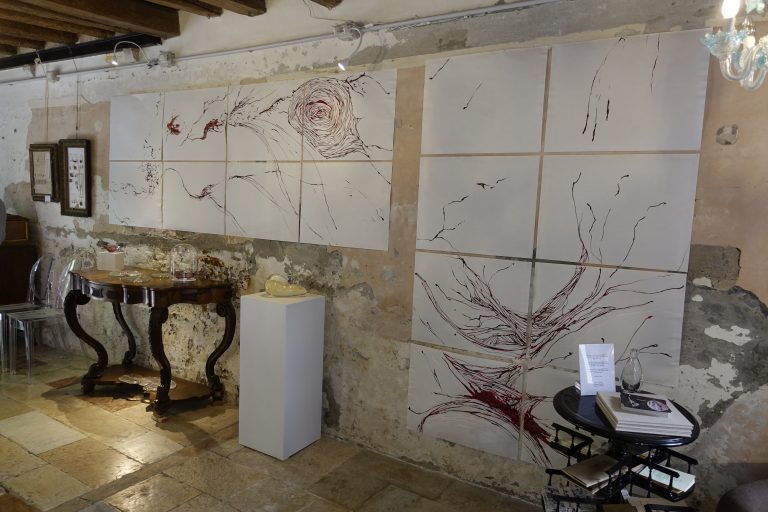 CORTE DELL ARTE GALLERY | EMBRACE | nathalie rodach + anne mourier
SEPTEMBRE 5th – NOVEMBRE 23rd 2020

Corte dell Arte, Castello 6482, Calle Del Cafetier
Venezia, 30122, Italy
Corte Dell' Arte présente  Nathalie Rodach et Anne Mourier, deux artistes conceptuelles.
Depuis des millénaires l'homme a tenté de prouver son indépendance face a l'univers et sa capacité à le contrôler et le dominer, quitte à détruire son propre environnement.
Nous sommes l'univers, il nous contiens et nous le contennons aussi. En le détruisant nous nous détruisons.
Rodach présente des travaux sur papier, verre et vidéo et raconte le monde dans lequel nus nous reconnaissons. Rivières et sèves nous rappellent nos propres sangs : menstruels ou blessures de nos guerres. En miroir, le travail de verre de Mourier raconte nos corps fragiles et puissants, qui ressemblent aux collines, plantes ou océans, contennant l'univers.
Qu'y a t-il de plus vivant et créatif que cette danse entre deux artistes qui se rencontrent, se confrontent dans l'écoute et la collaboration.
Toute forme d'amour est créatrice de vie et d'extase.
Venice Glass Week 2020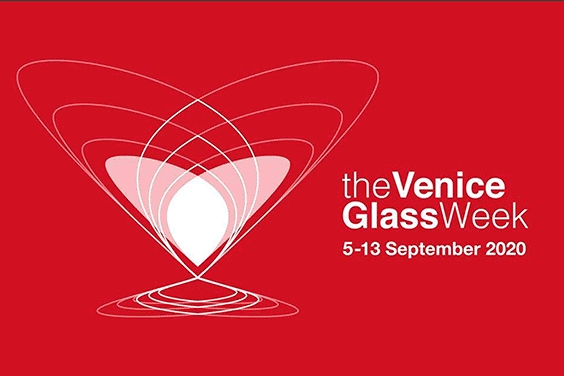 VENICE GLASSWEEK 2020 | CORTE DELL ARTE GALLERY | EMBRACE | nathalie rodach + anne mourier
SEPTEMBER 5th-13th 2020

Corte dell Arte, Castello 6482, Calle Del Cafetier
Venezia, 30122, Italy
Corte Dell' Arte presents Nathalie Rodach and Anne Mourier, both conceptual artists.
For millennia now man has been trying to prove that he is independent of the universe and has the ability to control and dominate it at the cost of destroying his own environment.
We are the universe. It contains us and we contain it. By destroying it we destroy ourselves.
Rodach presents works on paper, glass and video that tell the world in which we recognize ourselves. Rivers and sap from trees remind us of our own blood: menstrual or blood from scars and the wounds of our wars. In mirror, Mourier's glassworks tell our fragile and powerful bodies resembling hills, plants or oceans, containing the universe.
What could be more alive and creative than the dance of two individuals who meet, confront each other, listen, collaborate?
All forms of love are creators and generators of life and ecstasy.