En paix (Caïn et Abel)
En paix (Caïn et Abel)
From October 11th 2023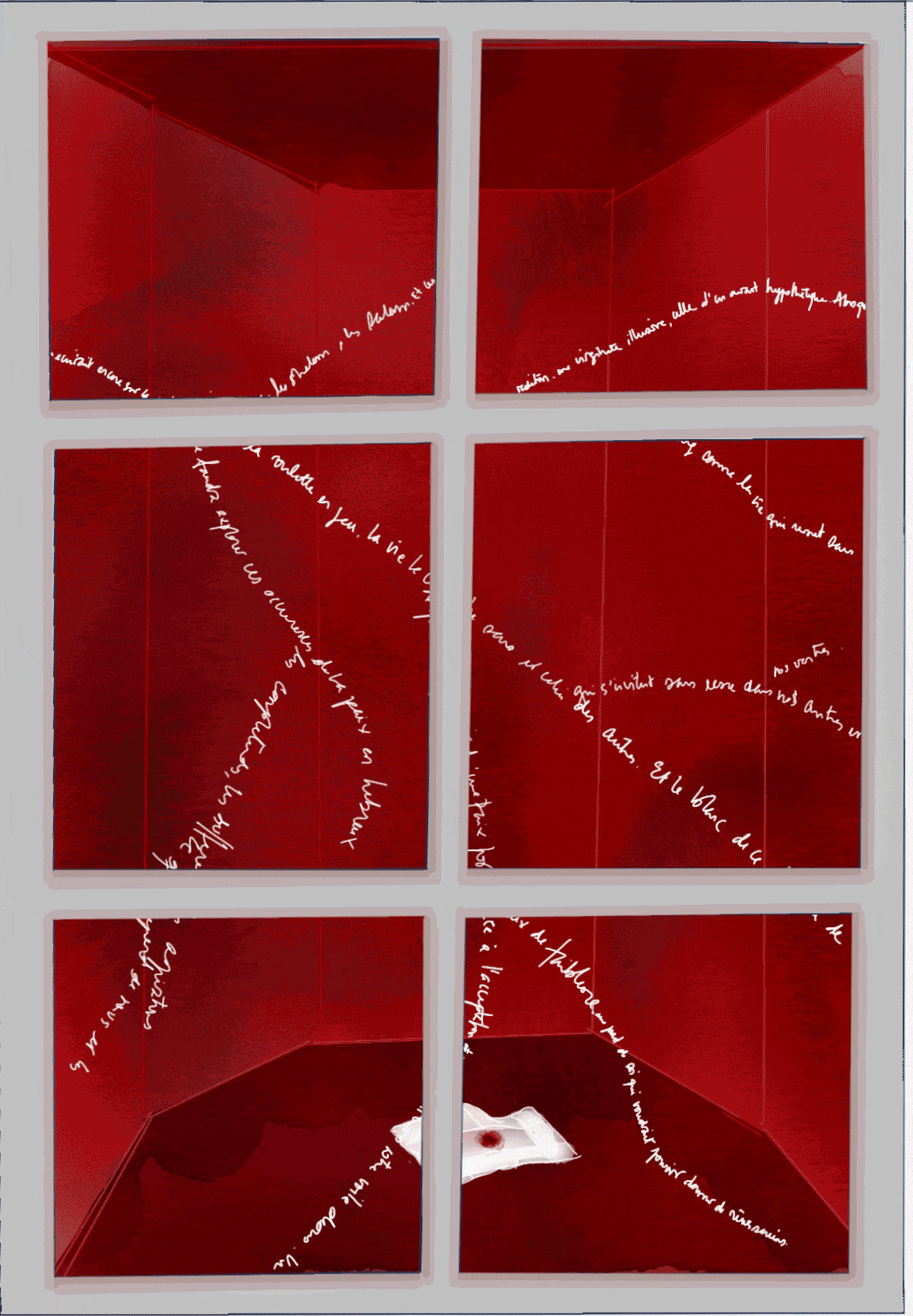 Opening "In peace (Cain and Abel)" Wednesday 11 October, 5 to 9 pm
5 pm: Opening, exhibitions visits and drinks
6:30 pm: Presentation of Nathalie Rodach's work by Barbara Polla
6:45 pm: Presentation of Editions Héros-Limite
7 pm: Dialogue-reading from Alain Freudiger, Au téléphone
by Alain Freudiger and Marie Totman
Books books books and peace…
8 pm: Jean Giono, Lettre aux paysans sur la pauvreté et la paix, Editions Héros-Limite Presentation and reading (excerpt) ; discussion
8:45 pm: Nathalie Rodach, In peace (Cain and Abel)
9 pm: Closing
More informations here :
Forever Livres #6, 11 octobre de 17h à 21h, Nathalie Rodach
Adresse :
Analix Forever Galery
,
10 rue du Gothard
,
1225
,
Chene Bourg
,
Switzerland
L'Homme est une chapelle, Thêatre de l'Orangerie, Geneva
L'Homme est chapelle
From June 26th till September 6th 2023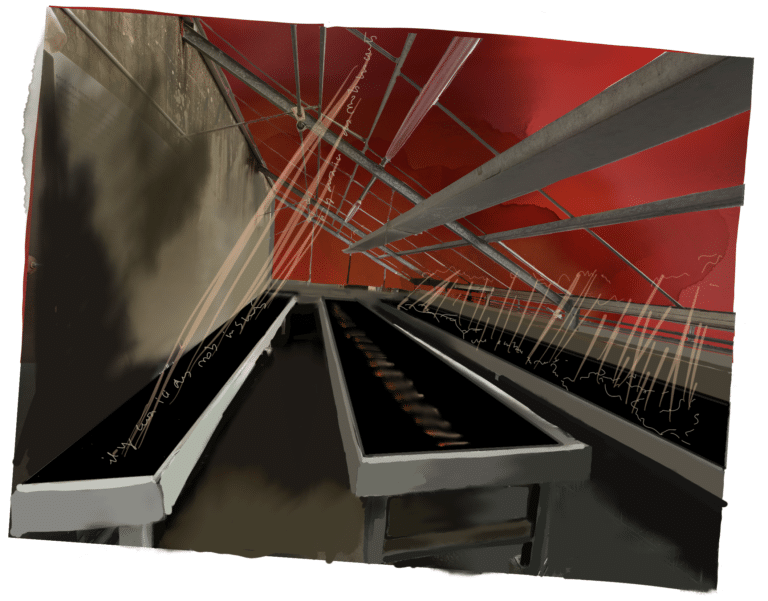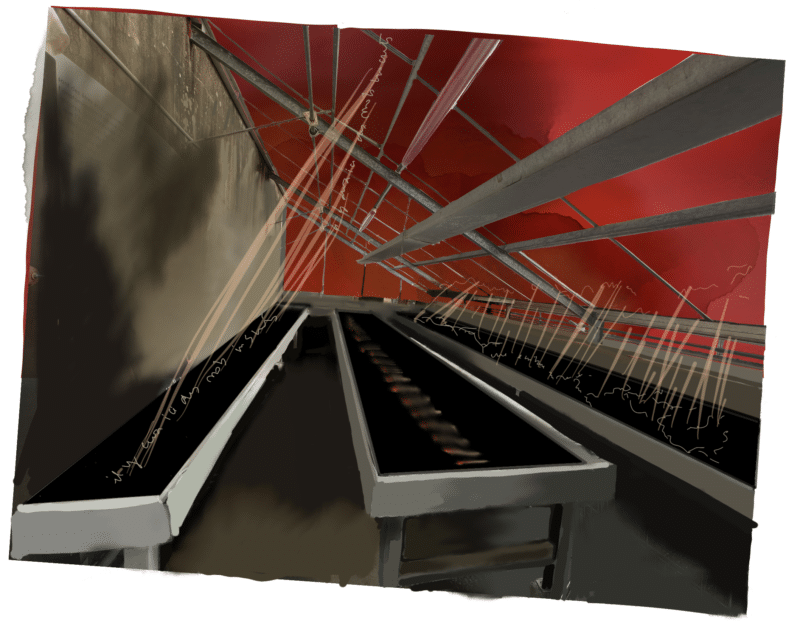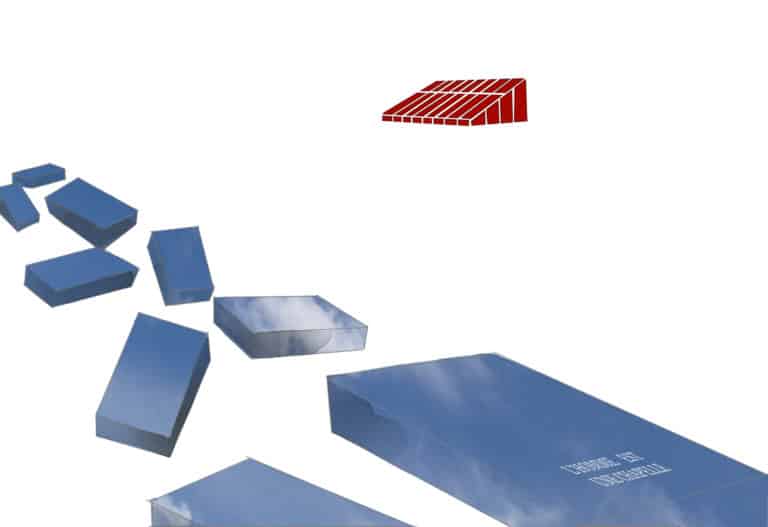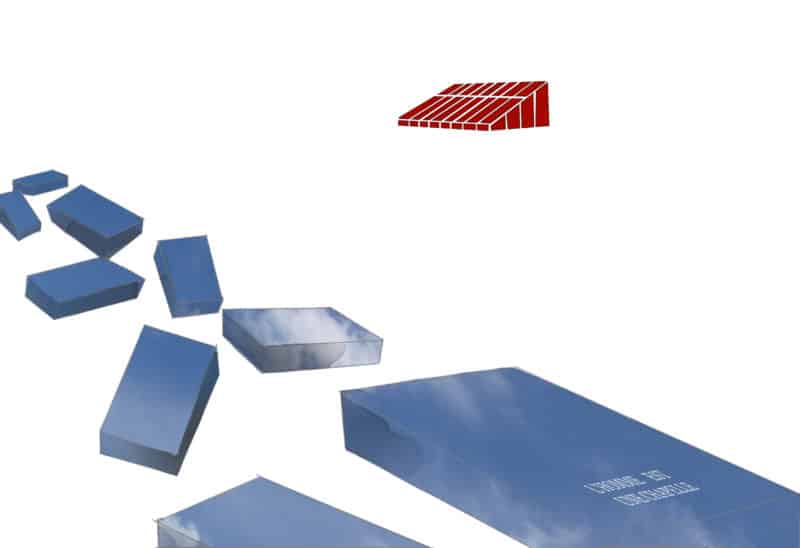 Please to join me on Wednesday, June 28, 2023, starting at 6 p.m. at the Théâtre de l'Orangerie, located in the Grange Park in Geneva, for the opening of "L'Homme est une chapelle" (Man is a Chapel).

Every year, in addition to an amazing theater and concert program, Andréa Novicov, the director of the Théâtre de l'Orangerie, provides artists with the opportunity to explore the theme of nature.

From June 28th to September 6th, 2023, I invite you to embark on a quest for the sacred that resides within us. On June 28th, I will be delighted to accompany you during your visit.

Take care of yourselves and nurture your inner nature.
Adresse :
Théâtre de l'Orangerie
,
Parc de la Grange Quai Gustave-Ador 66B
,
Geneva
,
Switzerland
Poesy night at MAH de Geneva june 3rd/4th 2023
Night of Peasy at MAH Genva
Night between June 3rd and 4th 2023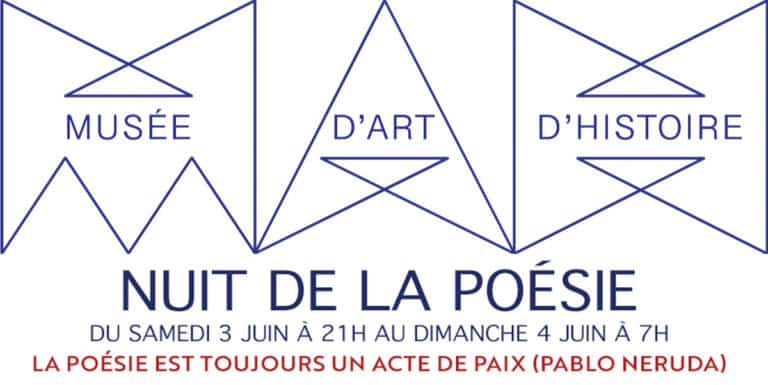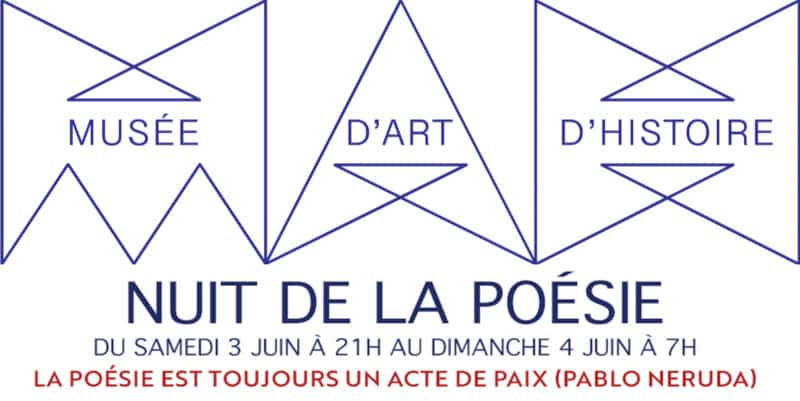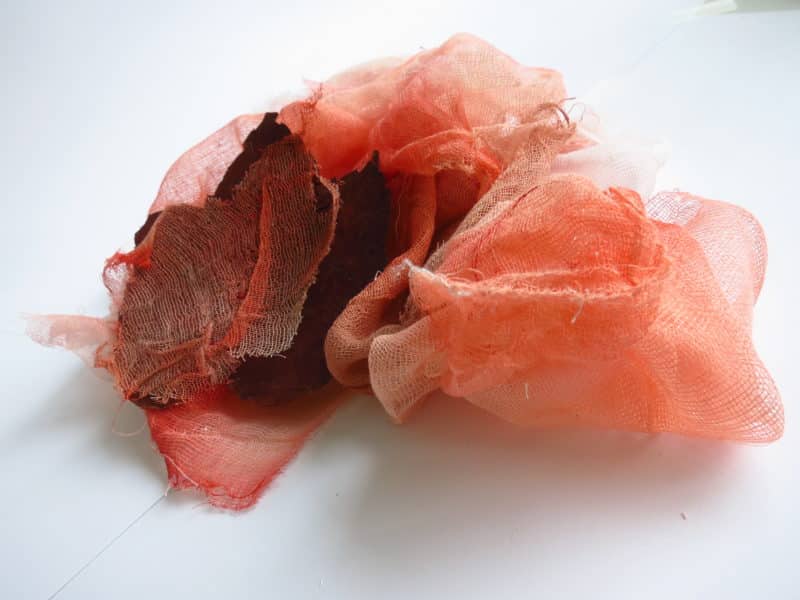 It will be 6 a.m., the time when my dreams wake me up and begin their descent into the amnesia of the day. There will be a few of us, at least two, and the janitor too. We will stretch out in the new sun which, on June 4, will already be up.
I write so as not to forget myself. I write so as not to sink under the weight of my thoughts that play the sarabande, jumping and screaming. I write to meet myself.
Only when I've unweighted myself down a bit, can I start to move.
But I write without looking back. I let the words form and the keyboard decide their spelling, as if to confuse the tracks, when sometimes I try to retrace my steps. I accumulate. I dream of neat tables, tidy and orderly cupboards, but the versions pile up. I scatter my sentences between notebooks, sheets of paper and various applications. I spread.
Often, worry, emptiness, make me rummage through these piles. Electronics allow me to search by keyword, and I extract texts that I do not recognize. Like those forgotten dreams.
On the night of June 3 to 4, the incredible Barbara Polla was entrusted with the organization and curation of the poetry night by the Geneva Museum of Art and History and invited me, with many wonderful poets including my precious Julie Pugeat.
Barbara Says
« Both intimate and public, the Night recalls peace, with this polysemous proposal by Melissa Cascarino: YOUR TONGUE / YOUR LANGUAGE IN MY MOUTH (*); and we read in French, German, Italian, Kurdish, Russian, Greek, Turkish, Ukrainian, Persian… We read in full consciousness, engaged in the textes we have chosen and listening to others. Reading poetry together for a whole night is an act of peace, and an act of love, too. We do need poetry. Poetry is useless. It is therefore essential. »
The night of June 3 to 4, I'll be hunting for dreams and hope that we will be together to honor them.
(*) in French langue means both tongue and language
Adresse :
Art and History Museum
,
Rue Charles-Galland 2
,
1206
,
Geneva
,
Switzerland
ArtGeneva 2023 – Simon Studer Art & Night Fall Festival
ArtGeneve 20223
du 26 au 29 janvier 2023, vernissage le 25 janvier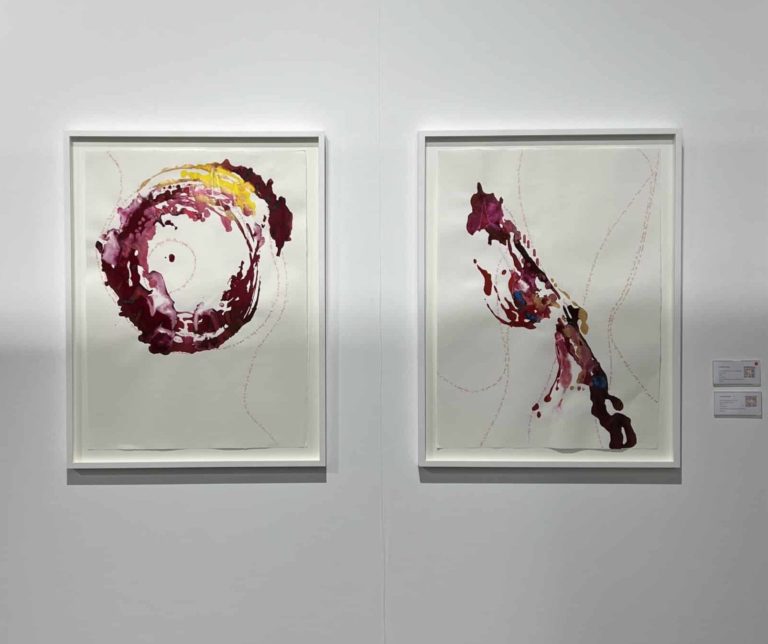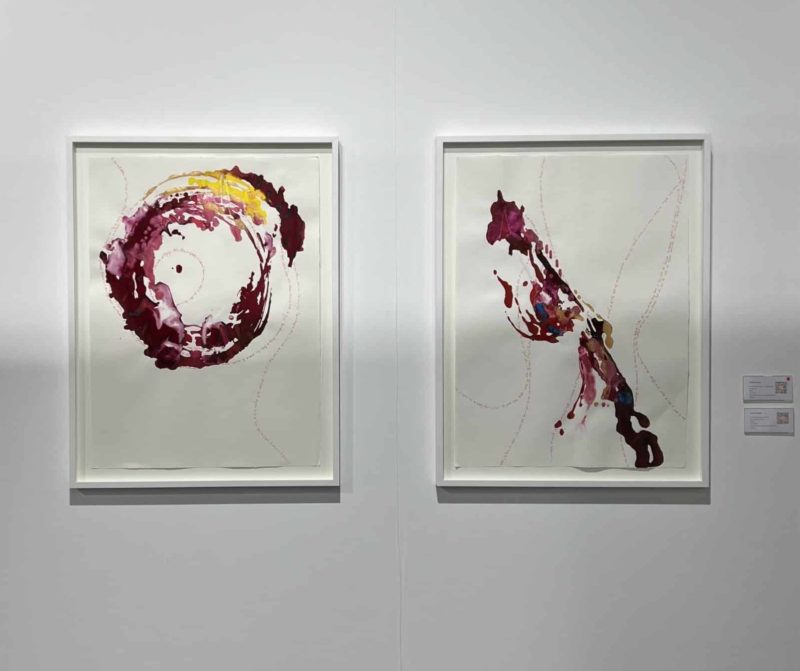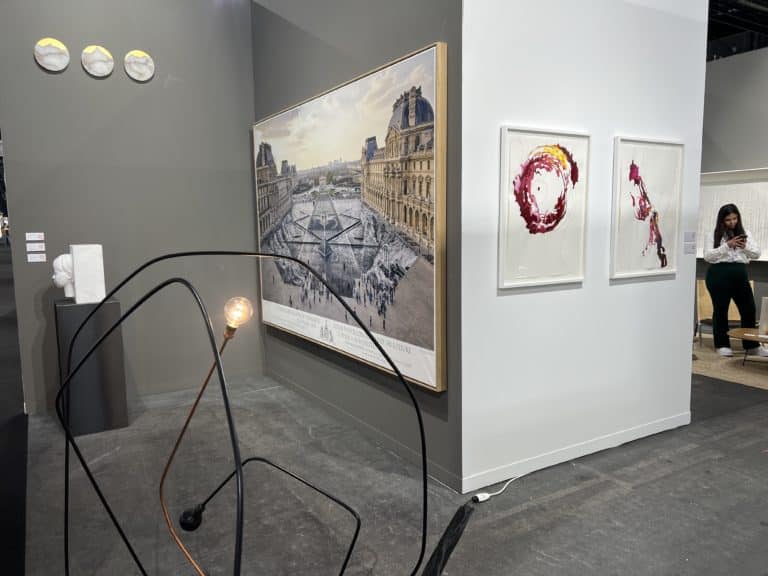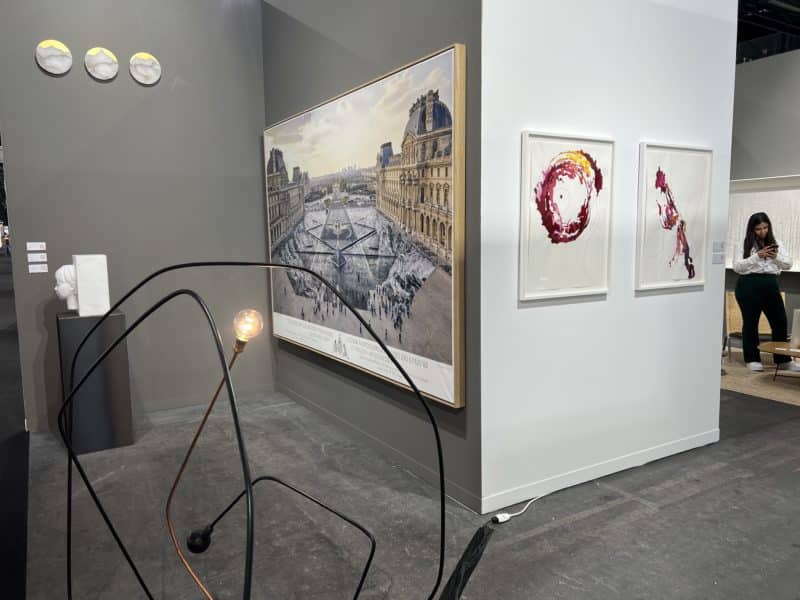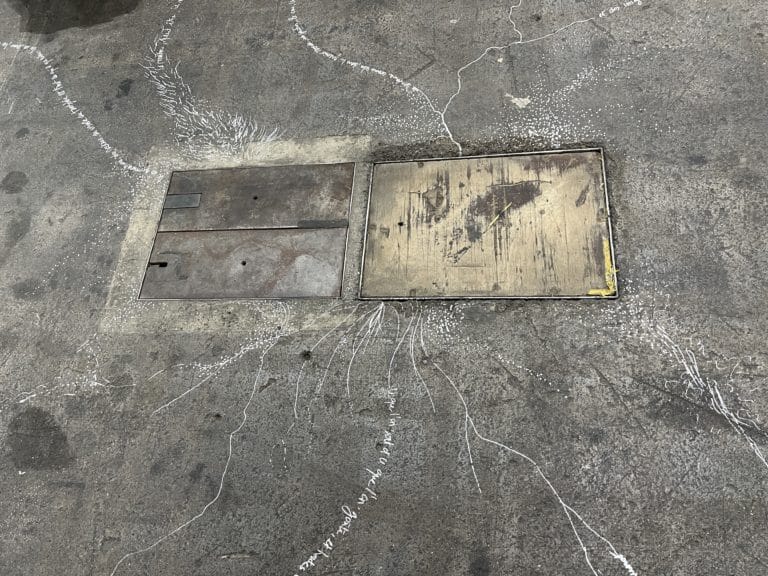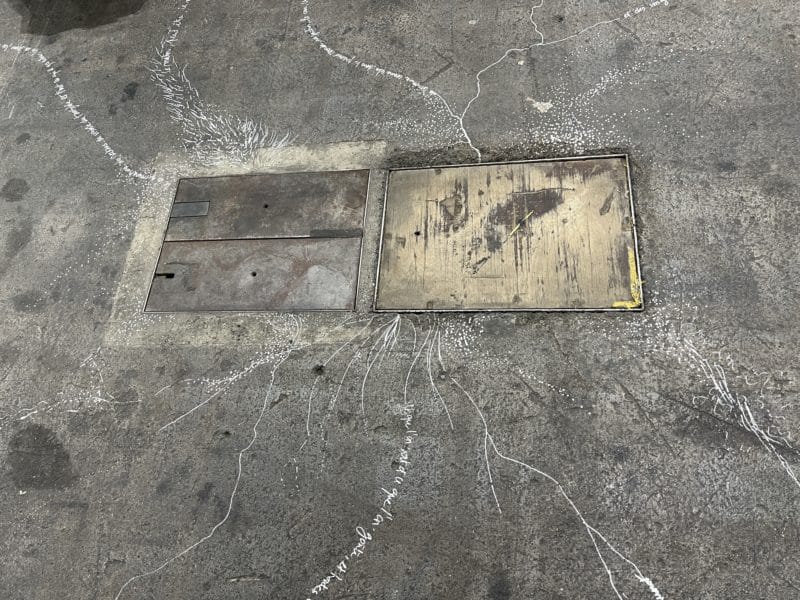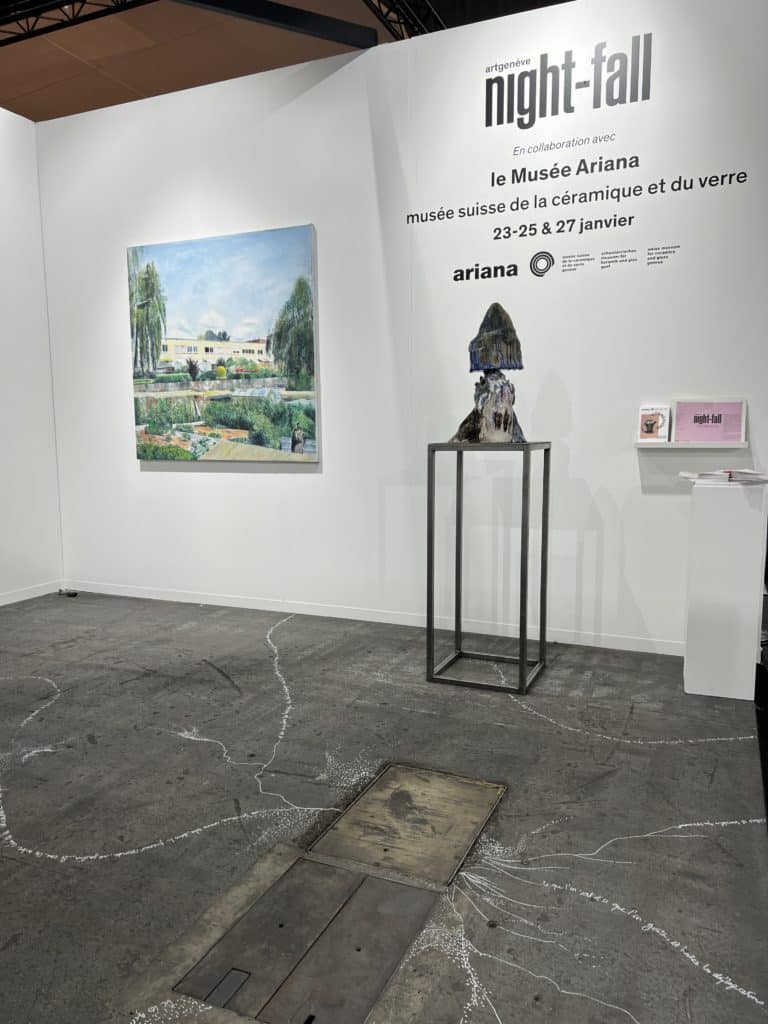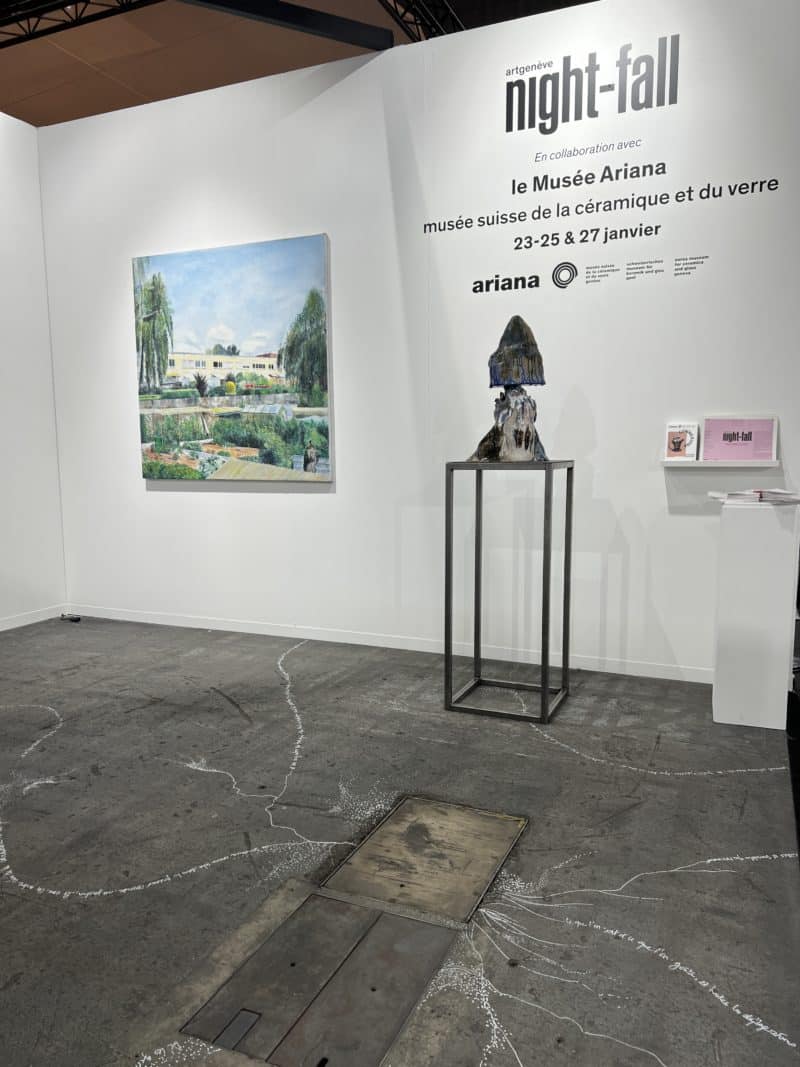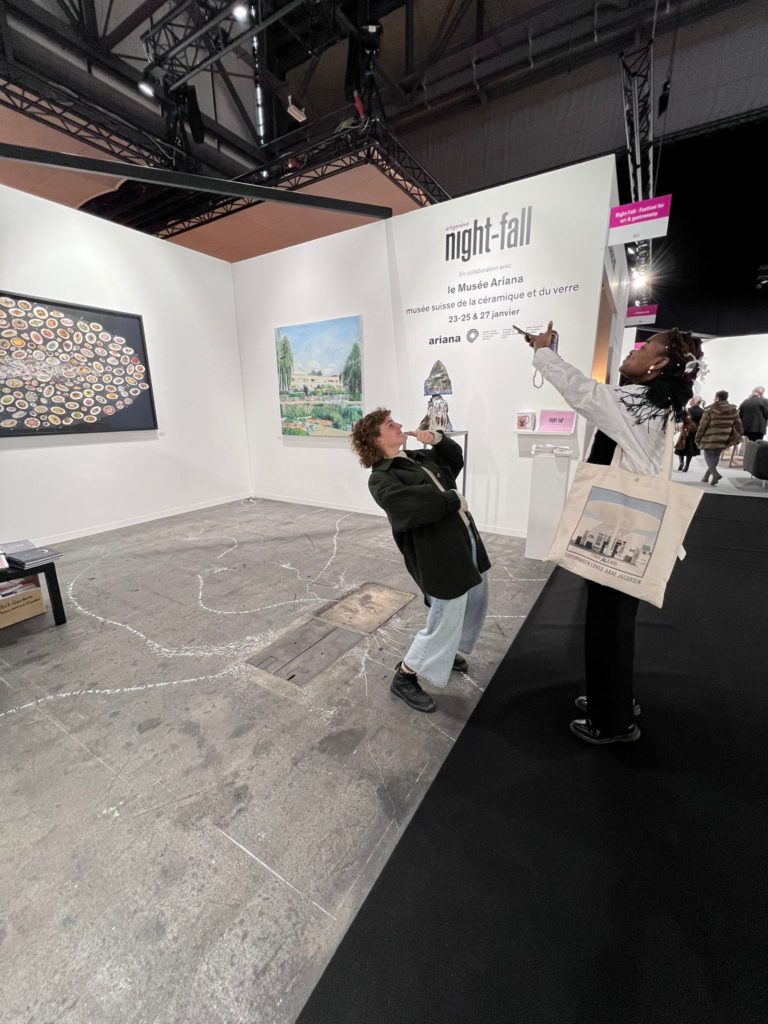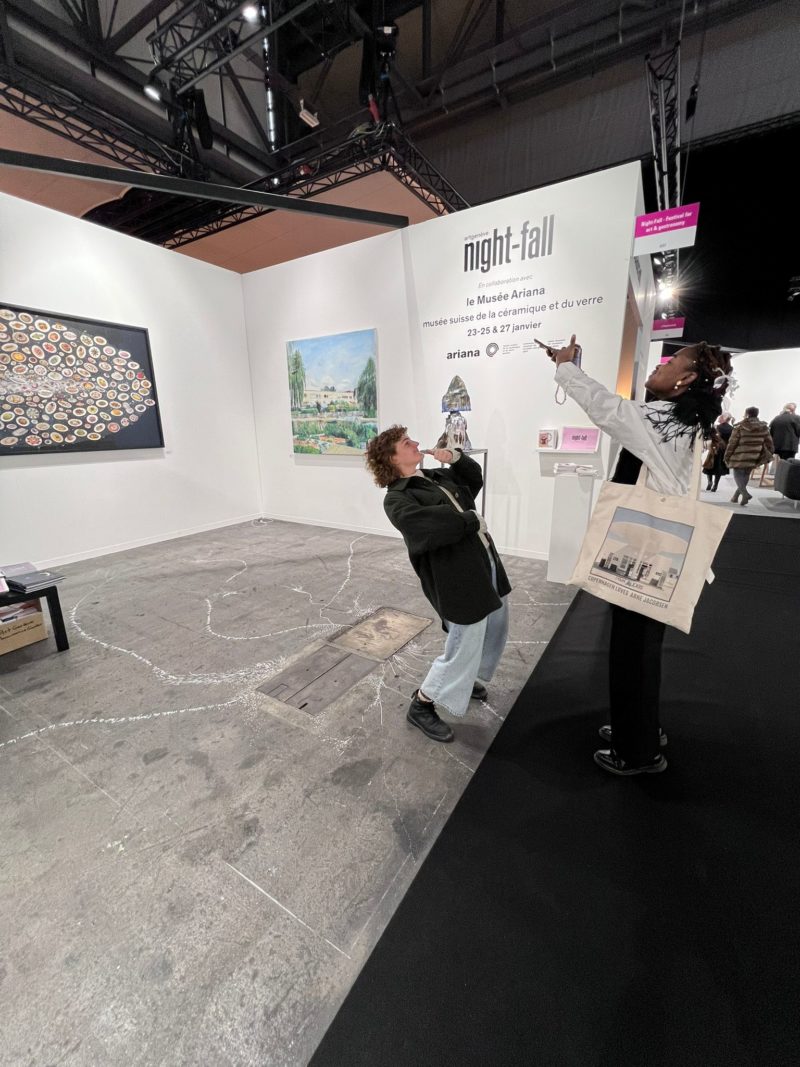 You will find my ceramic inks in very good company on Simon Studer Art's stand C10 and my threads of thoughts on the floor of the Night Fall stand, in A52.
The ceramic inks are works on paper on which my thoughts on the legend of the golden apple wander. Between silence and mythology, I maybe tried to represent the collective unconscious.
Night Fall is an art and gastronomy festival which will bring together from June 24 to July 9, 2023, 15 chefs, 15 works, 15 gallery owners, in Paris, Nice, Monaco and Turin. I have been invited to link all the propositions. That's what I started doing on the booth at ArtGeneva.
Adresse :
Rainbow utopias
Rainbow Utopias
From January 14th 2023
2013 - detail of one of the 45 souls of Foule 3 - Geneva Switzerland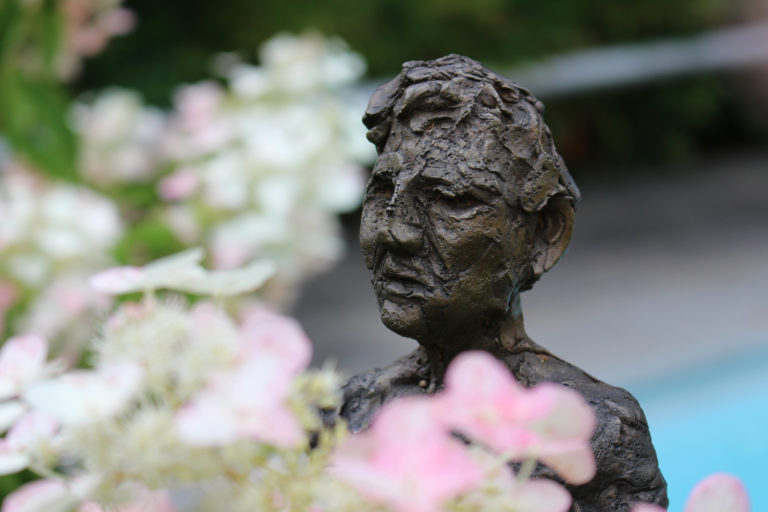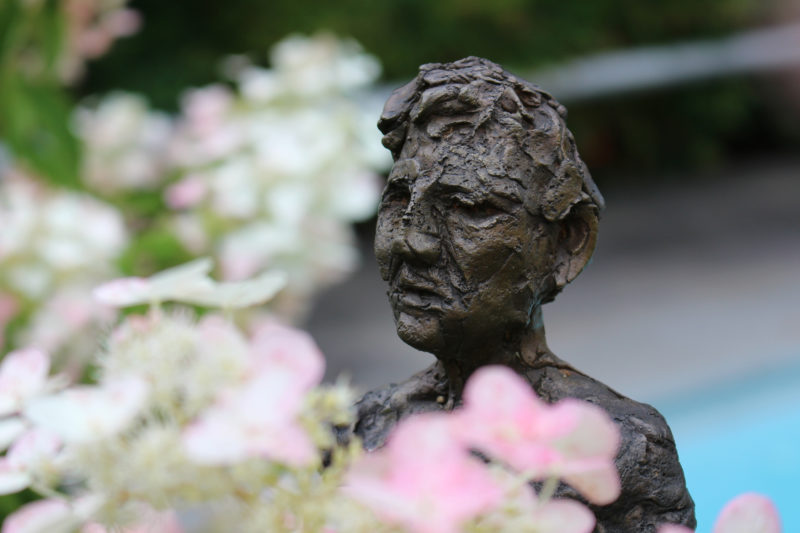 2023, opens with a wonderful meeting with Barbara Polla. It was first in my studio, then in her gallery Analix Forever, starting a conversation that will materialize with the integration of a Foule in her exhibition Rainbow Utopias from January 14.
Rainbow Utopias, is a proposal in 46 artists, which "is intended to be a celebration of diversity … RAINBOW is a declaration of love for differences that our world abounds in, while they are so often stigmatized. The exhibition proposes a multitude of possible paths through art, in response to the crises that engulf us. A celebration of committed creation, of gentleness and lightness, including in illness, which is also part of the differences evoked" in the words of Barbara.
In this spirit, my Foule d'âmes in bronze, installed in the small garden, will face Abdul Raman Katanani's Autoportrait Total Self-Portrait, a corrugated iron dovecote. In this work about forgiveness, started in 2009, the bronze souls come to forgive and to free themselves. Here, they will echo the work of the 45 other artists and a confinement. Fix oneself and fix the world.
Adresse :
Analix Forever Gallery
,
Rue du Gothard 10
,
1225
,
Chene Bourg
,
Switzerland
Writting residency at Grand Sault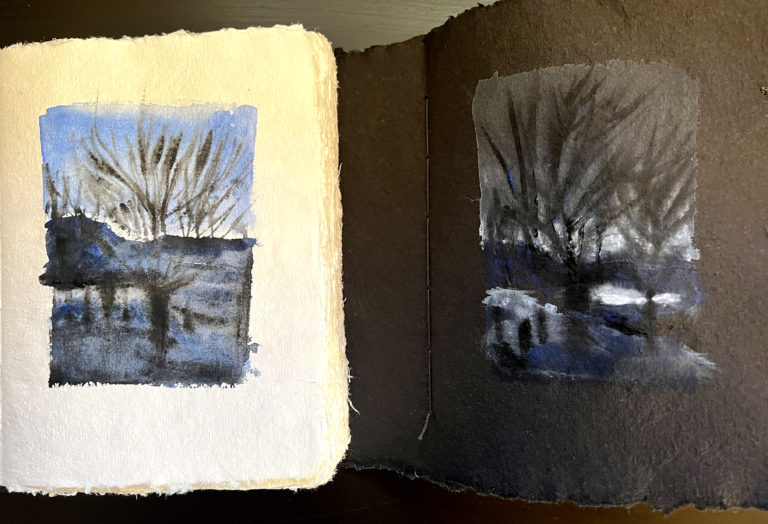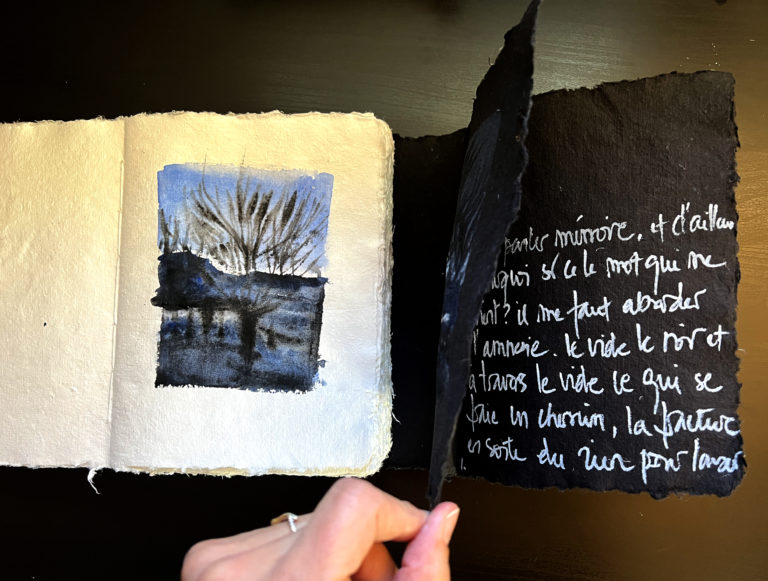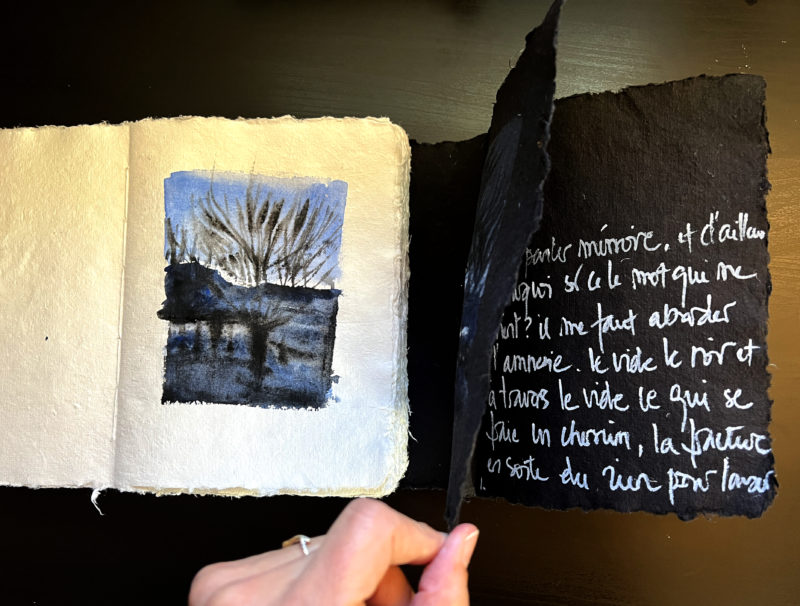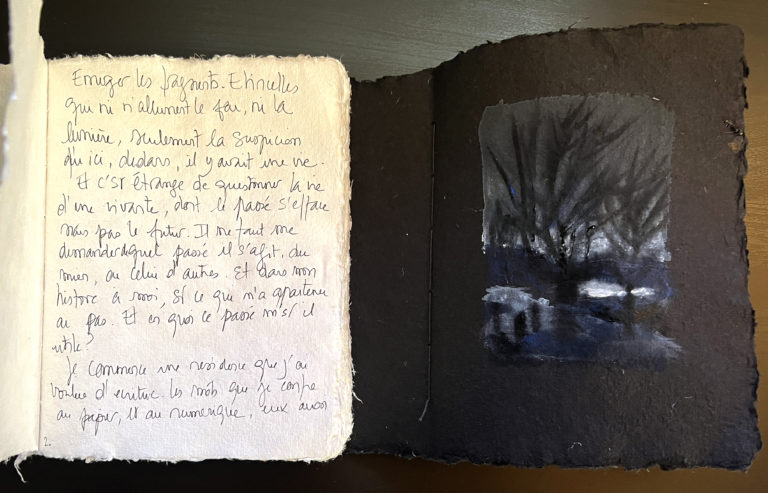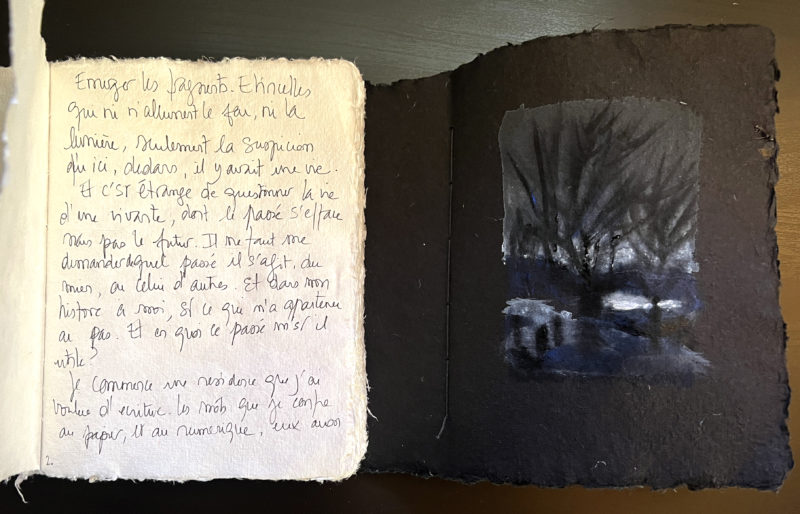 I have been invited by Anne Calas to her fertile place, the Grand Sault, a residence about encounters. I would be there in dialogue with Laetitia Pitz.
I have chosen to devote this time in Luberon to writing, and am both anxious and very curious about what will emerge.
I would be sure to let you know.
If you are in the region on December 11 come visit us. Laëticia will give a reading of Perfidia (text written during her first stay in Sault) and I will show for the first time, in its entirety, my ceramic ink roll, 10m long.