Yama – 4 – What is possible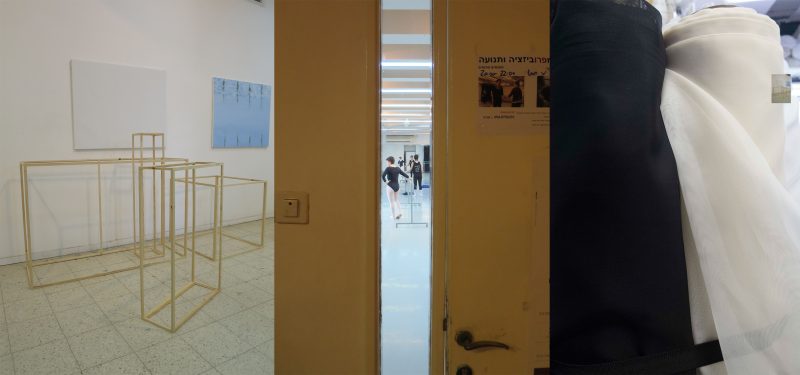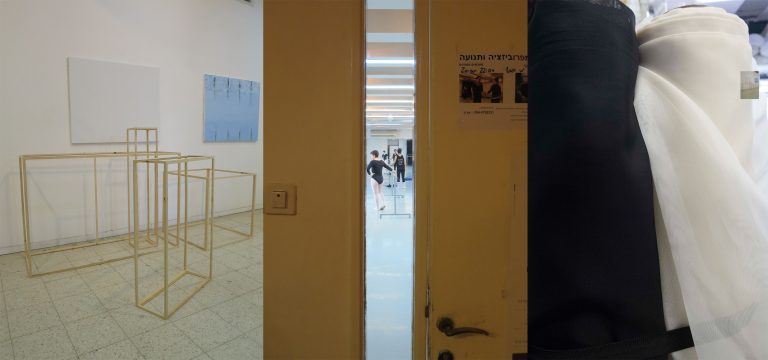 I come back from Israel where we had our first rehearsal on stage. For the sake of the show's magic, I won't tell you (yet) the world we are building, but I will share the magic of creation. How an idea, a drawing, combined intuitions and a lot of trust, led us.
I won't come back to the doubts, only on the infinite guiding little voices. The fleeting images emerging from long conversations with Noa and her sister and co-choregraph, Rina, the pages of my notebook recording their translation in ideas. Those pages we turn back when the ideas come back again and again without being eliminated. Last week when I arrived at the village, all the settings I had imagined where still considered, everything was possible, nothing certain.
In Paris, with Muriel and Alain, I had set out the possibilities to make the setting, I believed the most in, to come to reality. It had to meet thousands of constraints, it had to be put up and down hundreds of times, not to be too expensive, fit into one container to be able to cross the oceans, not to be too heavy etc… and of course be meaningful.
I was coming empty-handed, we needed, on stage to make a decision.
Within two days, Nimrod, Rina's husband, builded some samples of the elements I imagined, we dressed them up and Wednesday they were on stage.
The dancers evaluated inside, white, black, white on white, black on black, the contrasts, the lights, the emotions, the meaning, the images, the music et the few costumes available, we all played. Dani the sound and light engineer and technical director enjoyed it wholeheartedly.
At dust, we had exhausted all the combinations, the setting had declare by and for itself what suited the best. Noa, Rina, Dani and I had chosen.
I come back from Israel, carried by what is possible.
I will go back in December and again in January, for more rehearsals on stage, and to share the rest of this adventure with you. And again February 4th and 5th for the premiere in Suzanne Dellal Art Center, I would love if you could be with me.
Published the 01/12/2015
Linked categories